* Any views expressed in this article are those of the author and not of Thomson Reuters Foundation.
In the next 12 months marriage equality and discrimination against LGBT+ people will be high on the agenda
By Hugo Greenhalgh
LONDON, Jan 1 (Openly) - From the United States to Japan, the list of countries mulling legislation that impacts LGBT+ rights in 2021 is lengthy, encompassing issues from gay sex to so-called conversion therapy to same-sex marriage.
Conversion therapy will be a major theme in 2021 with potential national bans being considered in Britain, Israel and Mexico.
Gay sex is still illegal in 69 U.N. member states, according to LGBT+ rights group ILGA World, but advocates hope countries such as Kenya and Singapore will follow the lead of Bhutan and Gabon last year in decriminalising same-sex relations.
LGBT+ advocates also hope that U.S. president-elect Joe Biden will overturn a ban on new transgender military personnel, brought in under President Donald Trump.
Here are 10 of the main issues likely to be faced in 2021:
Marriage equality
Rights activists expect to see same-sex civil partnerships or marriages enacted in countries such as Mexico, Lithuania, the Czech Republic, Estonia and Venezuela this year.
Switzerland's parliament passed a bill to approve same-sex marriage in December, but the small Federal Democratic Union party has requested the vote be put to a nationwide referendum.
Malawi's President Lazarus Chakwera has also called for a similar national vote to test the mood on same-sex marriage.
European Union (EU) sanctions on Hungary and Poland
Calls are growing for the European Commission, the executive arm of the EU, to impose further sanctions on Hungary and Poland.
In July, the EU said it would withhold funding from a town-twinning scheme to so-called LGBT-free zone towns in Poland, prompting the nationalist government to threaten a legal challenge.
In May, Hungary banned trans people from changing their gender on identity documents.
Last month, the country's constitution was amended to effectively ban adoption by same-sex couples and mandate that children be raised with "values based on our Christian culture".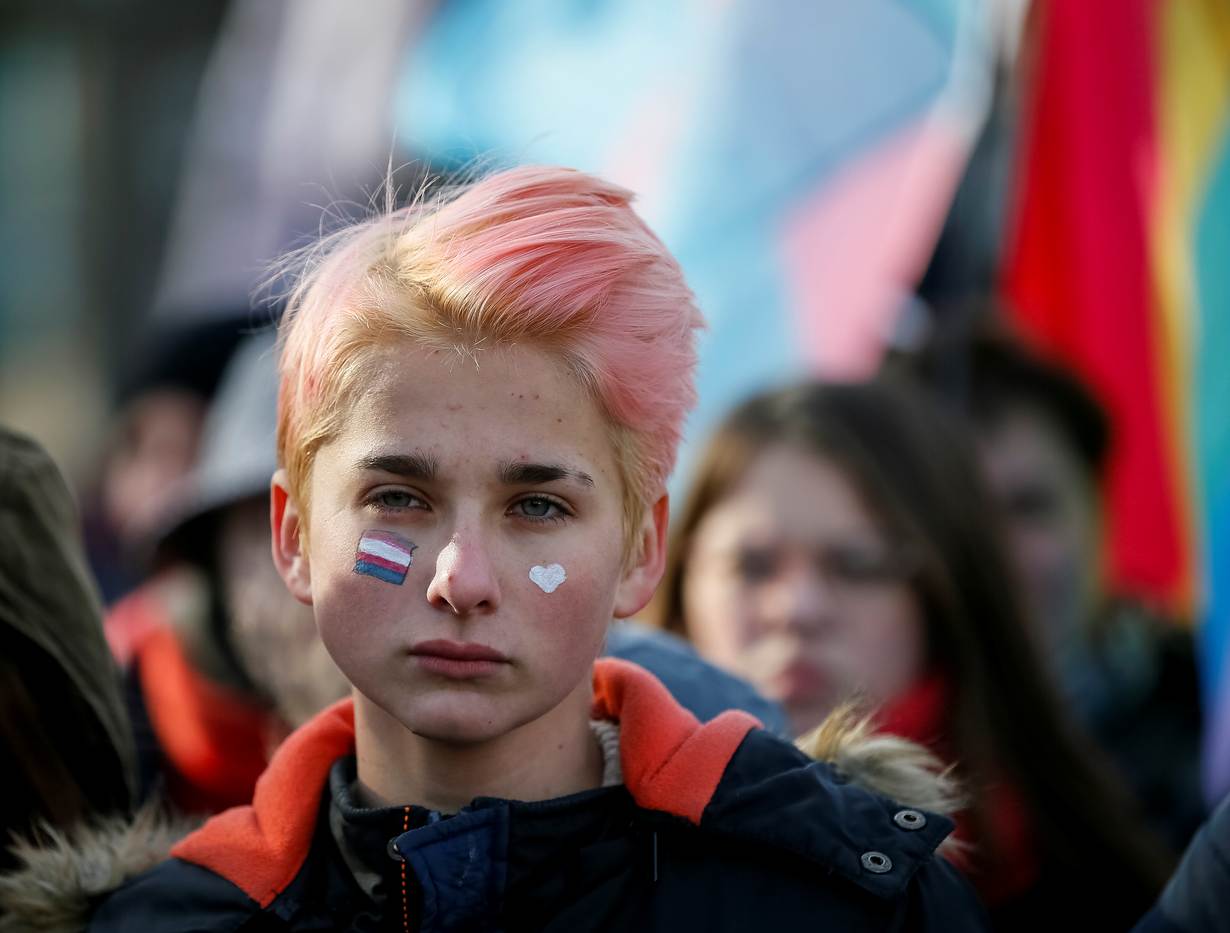 Conversion therapy
Germany outlawed conversion therapy for minors in May, joining Brazil, Ecuador, Malta in instituting forms of nationwide bans on the practice, which aims to alter a person's sexual orientation or gender identity.
In the United States, LGBT+ activists are calling on the incoming Biden administration to pass a federal ban on the controversial treatment, which is currently banned for minors in 20 U.S. states and the District of Columbia.
Globally, there are mounting efforts to outlaw the practice, with Britain, Israel and Mexico among those mulling bans.
Transgender rights
Trans rights, hotly debated around the world as to whether they encroach upon those of women, will see battles in many countries in 2021.
In Britain, an appeal is expected to be heard in the recent High Court case of Keira Bell on whether puberty blockers can be given to children without a court order.
A judicial review of the waiting lists for gender identity clinics within England's national health service is also likely.
A further judicial review will also decide England and Wales's prison policies for trans inmates.
Globally, trans participation in school and higher sports is likely to come under focus in the wake of last year's ruling by World Rugby to ban trans women from international matches.
The United States
Trans rights will also be high on the U.S. political agenda with an expected repeal of a ban on new transgender military personnel.
LGBT+ activists will also be watching keenly to see if Biden keeps his promise to introduce the Equality Act, a pro-LGBT piece of legislation, in his first 100 days in office.
The battle between religious freedoms and LGBT+ rights is also expected to make headlines.
The Supreme Court is expected to rule in the case of Fulton v. City of Philadelphia, a major religious rights dispute concerning the city of Philadelphia's refusal to place children for foster care with a Catholic agency that bars same-sex couples from serving as foster parents.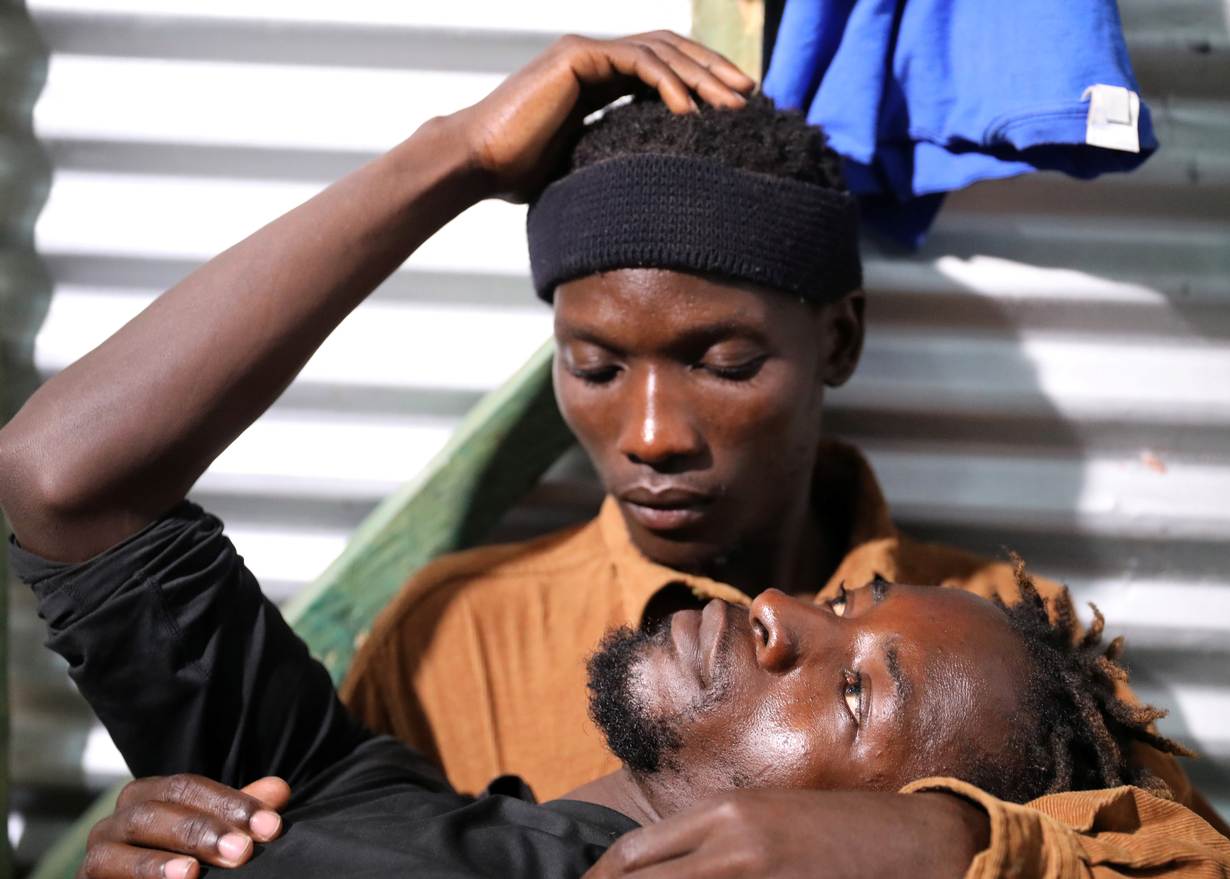 Hate crime laws
Italy is mulling hate crime legislation that would specifically protect LGBT+ people from discrimination, with campaigners pushing Belize to follow suit.
Britain's Law Commission is set to report on a consultation into whether to place the five current protected characteristics of race, religion, sexual orientation, disability and transgender status on an equal footing.
Scotland is expected to pass its controversial – and amended – Hate Crime and Public Order (Scotland) Bill, early next year following protests from free speech campaigners.
The Caribbean
Decriminalisation proceedings are expected to be filed - or have been filed - in the remaining jurisdictions that outlaw gay sex.
A final ruling by Britain's Privy Council, the final court of appeal for many Caribbean nations, on same-sex marriage in Bermuda, was delayed from December until the new year.
The case could also have implications for decriminalisation appeals in St Vincent and Dominica.

The Inter-American Commission on Human Rights will also rule on the extent to which Jamaica is in violation of the American Convention on Human Rights in terms of its buggery and gross indecency laws.
Decriminalisation of same-sex relations
Beyond the Caribbean, battles are expected to be fought over gay sex bans in Kenya, Mauritius and Singapore.
A Court of Appeal hearing on decriminalisation in Singapore is expected in January with a ruling later in the year.
The U.N. Committee on the Elimination of Discrimination Against Women (CEDAW) will examine the criminalisation of lesbian and bisexual women in Sri Lanka, although a final ruling might not come through until 2022.
However, the Ugandan elections in January are not expected to see any change to gay sex laws that come with possible life sentence.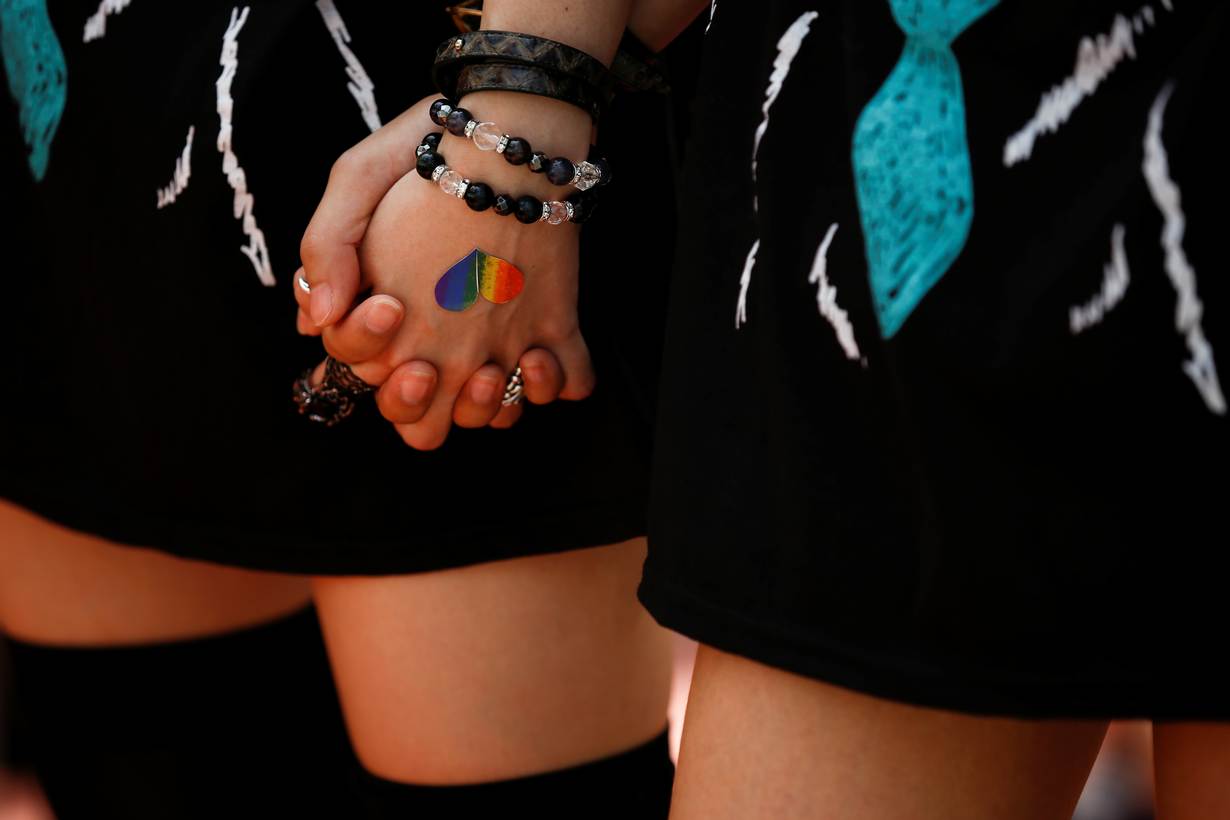 LGBT+ asylum seekers
In December, five U.S. LGBT+ rights groups filed a federal lawsuit challenging changes to the country's asylum rules that they claim will effectively bar LGBT+ applicants fleeing persecution.
Britain is also planning changes to its asylum system, which will penalise people who do not make immediate claims when entering the country.
Rights campaigners say this could impact LGBT+ applicants who often do not declare their sexuality or gender identity on their initial application.
Britain's Home Office says the new rules will allow the country to more accurately steer its immigration policy and border controls, particularly in the wake of Brexit.
Japan
This year, Japan is set to host the delayed 2020 Olympic Games and the international spotlight has focused increased scrutiny on the country's relative absence of pro-LGBT+ laws.
Same-sex relations have always been legal, apart from a brief eight-year period in the 19th century.
However, LGBT+ people lack many of the same legal protections as heterosexual peers, with gay marriage outlawed and sexual orientation and gender identity not protected by national workplace or housing laws.
Calls are growing for the government to pass a pro-LGBT+ rights Equality Act in advance of the expected summer Games.
Related stories:
From coronavirus crackdowns to court battles: 10 top LGBT+ stories in 2020
Hundreds of global faith leaders call for ban on LGBT+ conversion therapy
U.S. Supreme Court to hear religious fight over same-sex foster care
(Reporting by Hugo Greenhalgh @hugo_greenhalgh; Editing by Belinda Goldsmith. Please credit the Thomson Reuters Foundation, the charitable arm of Thomson Reuters, that covers the lives of people around the world who struggle to live freely or fairly. Visit http://news.trust.org)