From Spain to Germany and Finland, nations are debating gender self-declaration laws that LGBTQ+ groups say are key to trans rights
Several nations are debating trans self-ID laws
Over a dozen countries allow self-determination worldwide
Polarised debate over transgender rights spreads in Europe
By Enrique Anarte
BERLIN, Jan 25 (Openly) - Elinor Höke hates going to the doctor's. The transgender student is registered under her former name, and dreads hearing it shouted across the crowded waiting room at her local clinic in western Germany.
"It's what my insurance card says, but being called 'Mr. Höke' is weird for everyone and also degrading for me," the 22-year-old said in a video call from the city of Bochum.
Like many trans Germans, Höke hopes the government will fulfill its promise to pass a self-ID law this year that would make it easier to change legal gender, joining a growing list of countries around the world that allow self-declaration.
Under the current law, trans Germans have to go to court and provide two expert reports, usually from psychotherapists, to change their first name and legal gender on official documents such as their insurance card, passport and driving licence.
For many trans people, the process is burdensome and intrusive, and it can also cost several thousand euros to complete, Höke said.
"I haven't done it in the hope that the self-ID law will eventually come," she told Openly.
The proposed legislation put forward in the government's coalition agreement would let trans people simply declare the gender change at a local registry office. Children aged 14 and over would also be able to do so with permission from their legal guardians.
Germany is among a clutch of European countries - from Finland and the Netherlands to Spain - where lawmakers are debating self-declaration laws.
Around the world, more than a dozen nations including Malta, Ireland, Argentina and New Zealand already allow trans self-ID, according to a recent U.N. report, while Nepal and Pakistan use a similar process for people who identify with a third gender or use a non-binary marker.
But despite the growing acceptance of self-ID, the issue is proving controversial in Europe, echoing fierce and often polarised debate about transgender rights in the United States and Britain.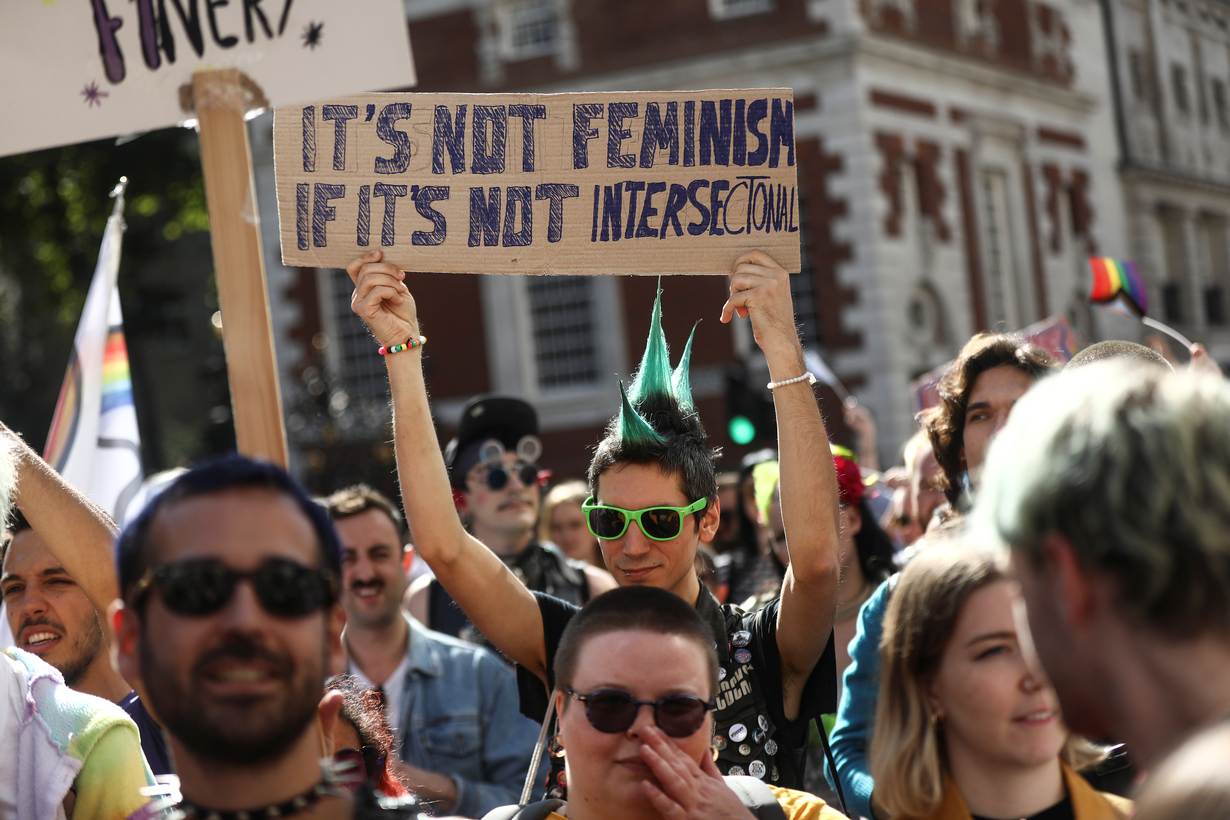 SINGLE-SEX SPACES, HORMONES
Some gender-critical voices, including feminists, say self-ID puts women at risk because it could be used by predatory men to gain access to single-sex spaces such as toilets or changing rooms.
"Now you have to shower next to a naked man because he says he's a woman," said Lidia Falcón, the president of Spain's Feminist Party, a small organisation that has grabbed headlines in recent months over its gender-critical views.
In Spain, the Senate is set to give final approval to a self-ID bill that was passed by the lower house in December. If it becomes law, anyone from the age of 14 will be allowed to change gender by self-declaration.
LGBTQ+ activists have celebrated the win, but criticised the Socialist party's (PSOE) decision not to support gender-neutral markers on identity documents for people who identify as non-binary - neither male or female.
"We won't give up, we will keep on fighting," said Darko Decimavilla, a non-binary activist in Madrid.
In Germany, the government's LGBTQ+ rights commissioner, Sven Lehmann, said the self-determination bill should be passed before the end of summer, but LGBTQ+ activists fear delays as officials seek to address growing concerns about the proposals.
"These concerns should be allayed in the course of the legislative process," a spokesman for the Justice Ministry said.
Critics including the far-right Alternative for Germany (AfD) party and the feminist magazine EMMA, have argued that self-ID would erase what they see as biological facts.
Similar criticism has been voiced in Britain, where the government is invoking powers for the first time to veto a Scottish self-ID bill passed last month.
In Finland too, parliament is set to vote in the coming days on a self-ID bill for over-18s following a series of delays linked to objections over the legislation.
"Gender-critical voices have tried to limit the bill and slow it down," said Vilja Heikkilä, a 21-year-old trans woman studying in Turku, in southwestern Finland.
Apart from their concerns regarding women's rights, self-ID critics also oppose minors being allowed to change their legal gender and say children are being pushed into hormone therapy and gender-affirming surgery before they are ready.
Heikkilä, who had to wait four years until she got her new identity documents late last year, said self-ID will simply serve to separate the legal change from the medical transition - which will then be up to the individual.
Currently, the process depends on the country's specialist gender clinics, which have to issue a diagnosis of gender dysphoria and are not available in smaller cities.
If passed, Finland will become the latest country to scrap a sterilisation requirement to change legal gender, an obstacle trans people still face in European countries including the Czech Republic and Romania, according to advocacy group Transgender Europe.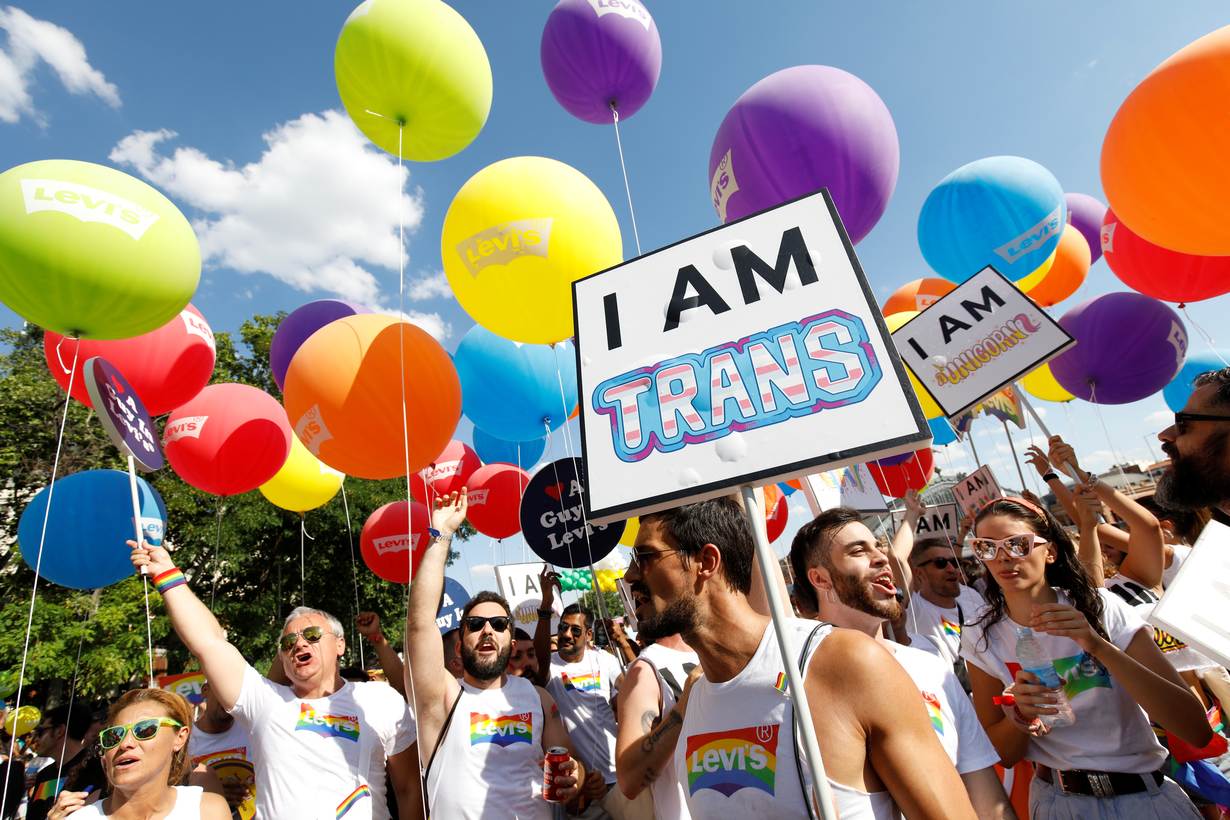 MISCONCEPTIONS
As lawmakers prepare to vote on the legislative reforms, LGBTQ+ advocates have stepped up their efforts to raise awareness about trans rights and rally support for self-ID.
A coalition of German trans organisations created a site gathering quotes from hundreds of trans youth, while Spanish LGBTQ+ umbrella group FELGTB launched a social media campaign to address common misconceptions over the bill - including fears it could be abused by predatory men.
In December, Victor Madrigal-Borloz, the U.N. independent expert on sexual orientation and gender identity, told Openly there was no evidence to support a link between self-ID and sexual abuse against women in countries that already had such laws.
Dutch trans activists say the same arguments regarding single-sex spaces and children's hormone therapy are also being used to challenge the self-ID bill being debated in the Netherlands, where trans people currently need a medical diagnosis of gender dysphoria to change legal gender.
"It's dehumanising and humiliating that a doctor needs to approve your identity, only you know who you are," said Brand Berghouwer, chairman of Transgender Netwerk Nederland, who has been through the process.
"I don't want younger generations to go through the same."
In Bochum, Höke said her country's adoption of self-ID would simply make it easier for her to live a normal life - allowing her to go out or travel abroad without fear of outing herself whenever she shows an identity document.
"I don't need a self-ID law to go to the toilet, I've been using women's bathrooms for a year and a half and I still have a male ID; but I need it to travel without having to out myself at the airport," Höke said.
"That's what this self-ID law is about."
Related stories:
What are trans self-ID laws and what impact do they have?
Do trans self-ID laws harm women? Argentina could have answers
Trans activists in Spain hail self-determination bill 'triumph'
(Reporting by Enrique Anarte; Editing by Helen Popper. The Thomson Reuters Foundation is the charitable arm of Thomson Reuters. Visit https://www.context.news/)
Openly is an initiative of the Thomson Reuters Foundation dedicated to impartial coverage of LGBT+ issues from around the world.
Our Standards: The Thomson Reuters Trust Principles.