Discrimination and a lack of public health policies mean many LGBTQ+ Nigerians miss out on potentially lifesaving healthcare
LGBTQ+ Nigerians face discrimination from doctors
Some shun hospitals, turn to quacks and internet
Campaigners call for awareness campaigns, policies
By Elvis Kachi
LAGOS, July 26 (Openly) - When Abimbola, a gay man from Lagos, went to a sexual health clinic for a yeast infection, the nurse who saw him said she would only treat him if he promised to "pray against the demon". He swiftly left without being treated.
For LGBTQ+ people in Nigeria, where having same-sex relations can incur a jail sentence, a trip to the doctor can be traumatic, deterring many from seeking medical care - especially for sexually transmitted infections (STIs).
"You could tell from how he looked at me and asked me about my condition, that he was ready to judge and turn me away," said Segun, a business developer from Lagos, who went to the doctor after contracting anal warts. He asked not to use his full name.
People who have same-sex relationships in Africa's most populous country can be punished with imprisonment for up to 14 years. In the north, where sharia law is used, a court last year sentenced three men to death by stoning for homosexual acts.
As well as deterring many LGBTQ+ Nigerians from seeking medical care, widespread homophobia means healthcare professionals lack training on how to deal with health issues affecting the community, rights campaigners said.
"The dynamics for this discrimination sometimes appear from a place of misinformation," said Adeyinka Shittu, a healthcare professional specialising in sexual health issues who has worked for several international aid organisations.
Without health awareness campaigns, LGBTQ+ people themselves can also be ashamed to seek help in clinics - sometimes turning to potentially dangerous "cures" bought online or from unqualified underground doctors, activists said.
Transgender and non-binary people, who identify as neither male nor female, face even greater obstacles, said Matthew Blaise, an activist who founded the Obodo Nigeria rights group.
"Healthcare systems have no provisions for them, like gender-affirming healthcare, or even psychological therapy," said Blaise, who identifies as non-binary.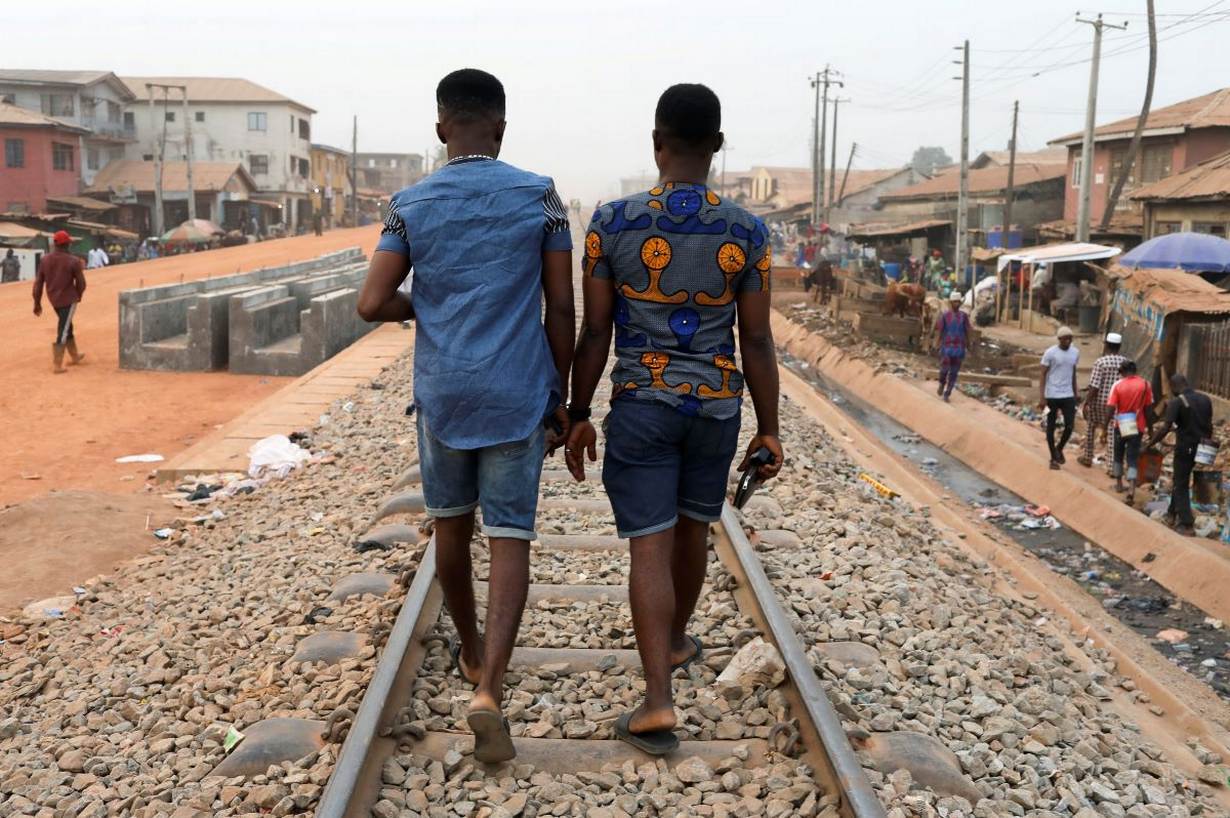 GROWING ACCEPTANCE
In Nigeria, like most parts of Africa, homosexuality is generally viewed as unacceptable.
Last year, lawmakers tried to pass a law to make cross-dressing punishable by up to six months in jail or a hefty fine, though the measure did not advance.
Still, there are signs of slowly growing acceptance. A 2019 poll by local nonprofit the Initiative for Equal Rights (TIERs) found 60% of Nigerians would not accept an LGBTQ+ family member - down from 83% in 2017.
But poor understanding of the community's particular health needs mean even LGBTQ+ people do not know treatment is available, said Ugochukwutuberem Nnamdi, a sexual health activist from eastern Nigeria who campaigns about HIV.
"A lot of queer people are not aware that they can treat HIV to an undetectable level," he said, referring to the antiretroviral medicines that can control the virus and prevent onward sexual transmission to other people.
Some two million of Nigeria's more than 200 million people live with HIV/AIDS.
Education campaigns would encourage people to overcome their fear of discrimination to seek help and pre-exposure prophylaxis (PrEP) medication, in turn limiting the risk of the virus's spread, Nnamdi said.
"I want (people) to be brave ... Go to hospitals for testing, and demand for PReP," he told Openly.
Rights campaigners say health workers should be offered sensitization programmes and training to help ensure equal healthcare access and eliminate the discrimination LGBTQ+ patients face, including offensive language.
"(We need) to get to a level where we should allow people to access healthcare irrespective of who they are and who they love," Nnamdi said.
Seeking to build wider understanding of community members' needs, LGBTQ+ groups have forged links with medical centres that offer gender-affirming care for trans people. Blaise's organisation fundraised to supply items such as chest binders.
For Blaise, equal healthcare access will only be possible if the country's laws against same-sex relationships are scrapped.
"If we can combat that, there's a chance that the reception would get better, because then, you have a right to access healthcare," Blaise said.
Related stories:
Author Arinze Ifeakandu shines a light on gay Nigerian lives
Transgender Nigerians fear proposals to criminalise cross-dressing
'I fled Nigeria for my safety. But many other LGBT+ activists remain under threat in my country'
(Reporting by Elvis Chris; Editing by Helen Popper. The Thomson Reuters Foundation is the charitable arm of Thomson Reuters. Visit https://www.openlynews.com/)
Openly is an initiative of the Thomson Reuters Foundation dedicated to impartial coverage of LGBT+ issues from around the world.
Our Standards: The Thomson Reuters Trust Principles.