Shirley's Removals has helped the LGBTQ+ people move house for three decades, challenging discrimination and stereotypes along the way
LGBTQ+ removals firm began in 1980s amid AIDS pandemic
Trans women face more harassment when moving
Elderly, domestic abuse victims turn to women-run business
By Axelle Rescourio
Oct 6 (Thomson Reuters Foundation) – When Shirley McGah founded removal company Lesbus in London in the late 1980s, gay and bisexual men in the British capital were in the midst of the AIDS pandemic and very few – if any – firms were willing to help them move home.
Newspapers at the time were awash with phrases such as "gay plague" and there was a widespread belief that AIDS could be spread through any form of contact with those infected.
But McGah was unfazed by the widespread fear of AIDS at the time. If someone was sick in the van, "I'd just clean it up," she told Openly.
McGah, now 72, co-founded Lesbus with her then partner Jayne Moore, but when they split up, Lesbus became Shirley's Removals.
In 1988, McGah partnered with the Terrence Higgins Trust, Britain's first AIDS charity, to step into the breach and help move people living with HIV.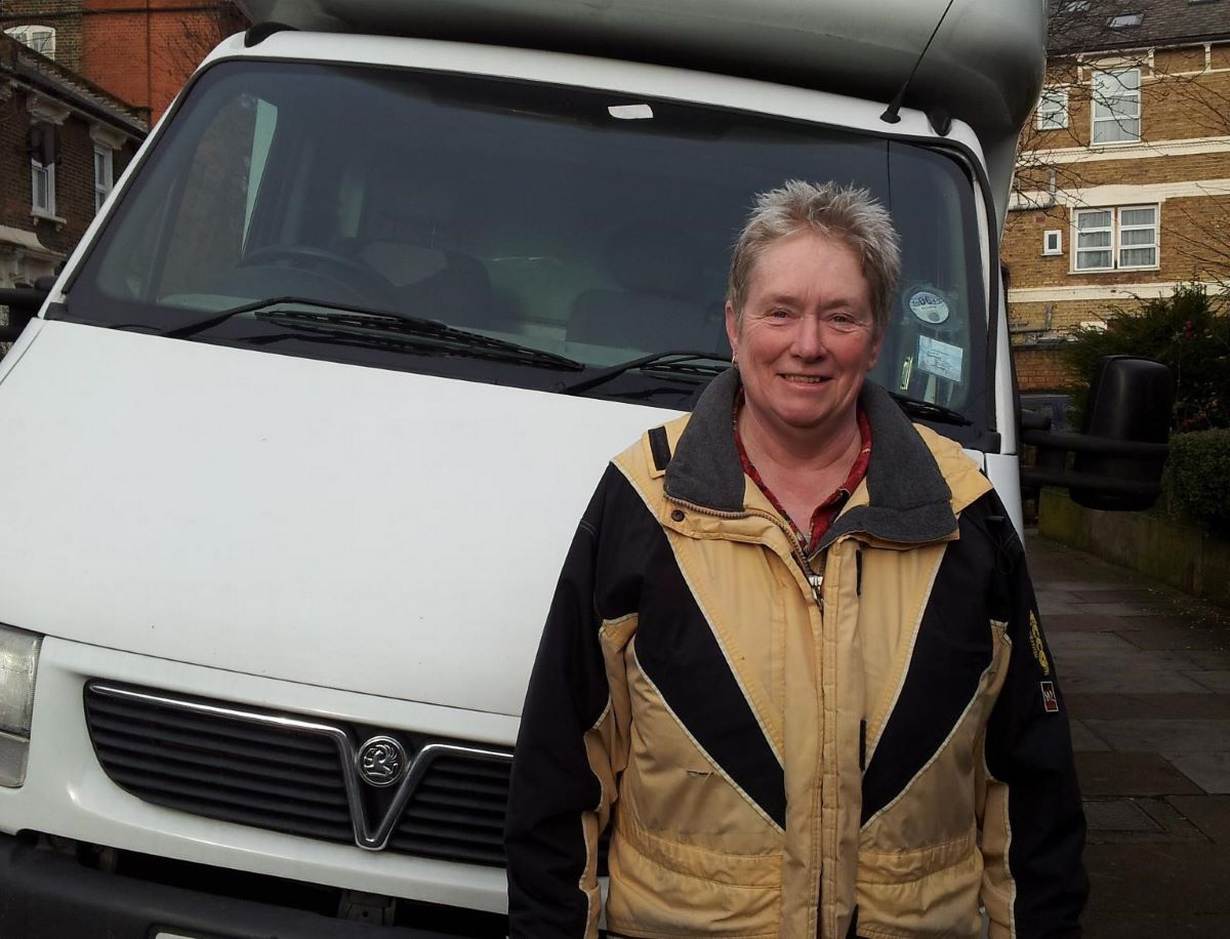 SERVING THE PEOPLE IN NEED
Research by Generation Rent and LGBTQ+ homelessness organisation akt, formerly the Albert Kennedy Trust, in 2022 found 13% of LGBTQ+ renters said they had experienced discrimination from a landlord or letting agent - 25% of trans people reported similar issues.
Common factors cited included unresponsive landlords and letting agencies, as well as unfair treatment when seeking to rent a property.
"I was made aware by several potential landlords that they were uncomfortable because of being unsure of my gender," one respondent said.
"And when I clarified, they repeatedly misgendered me on one visit, or spoke only to my cisgender housemates in another," they said, referring to a person whose gender identity matches the sex that was recorded at birth.
McGah retired in 2016, passing over control to Magali Boato and Wendy Robertson, business and personal partners who pledged to continue McGah's women-led legacy.
In recent years, the company has started helping more trans people. Many trans women, in particular, Boato said, seek help because of harassment from neighbours or from their landlords.
"We have a lot of trans women looking to move with us, quite last minute," she said. "I hear comments such as, 'I have to move, I'm getting a lot of hassle, my landlord is threatening me,' things like that," Boato said.
Shirley's Removals business grew through word of mouth and recommendations from friends and family, working with organisations, as well as Google reviews, growing their roots within the LGBTQ+ community and other vulnerable groups.
Today, 40-50% of Shirley's Removals' customers are from the LGBTQ+ community, but "we get a lot of people who are straight, but support what we do and our heritage", Robertson said.
Average move costs vary depending on the service offered, but Robertson said the business saw annual revenues grow by 30%between 2021 and 2022. The business has also seen a shift in the moving patterns of LGBTQ+ people.
Nowadays, "you can be gay and live anywhere, from a small-town or village out in the middle of nowhere to another city, something that couldn't be done in the '80s", Robertson said, referring to a general shift in attitudes towards LGBTQ+ people.
Shirley's Removals has now expanded to cover cities outside the capital, such as Manchester and Brighton, a popular destination for LGBTQ+ people.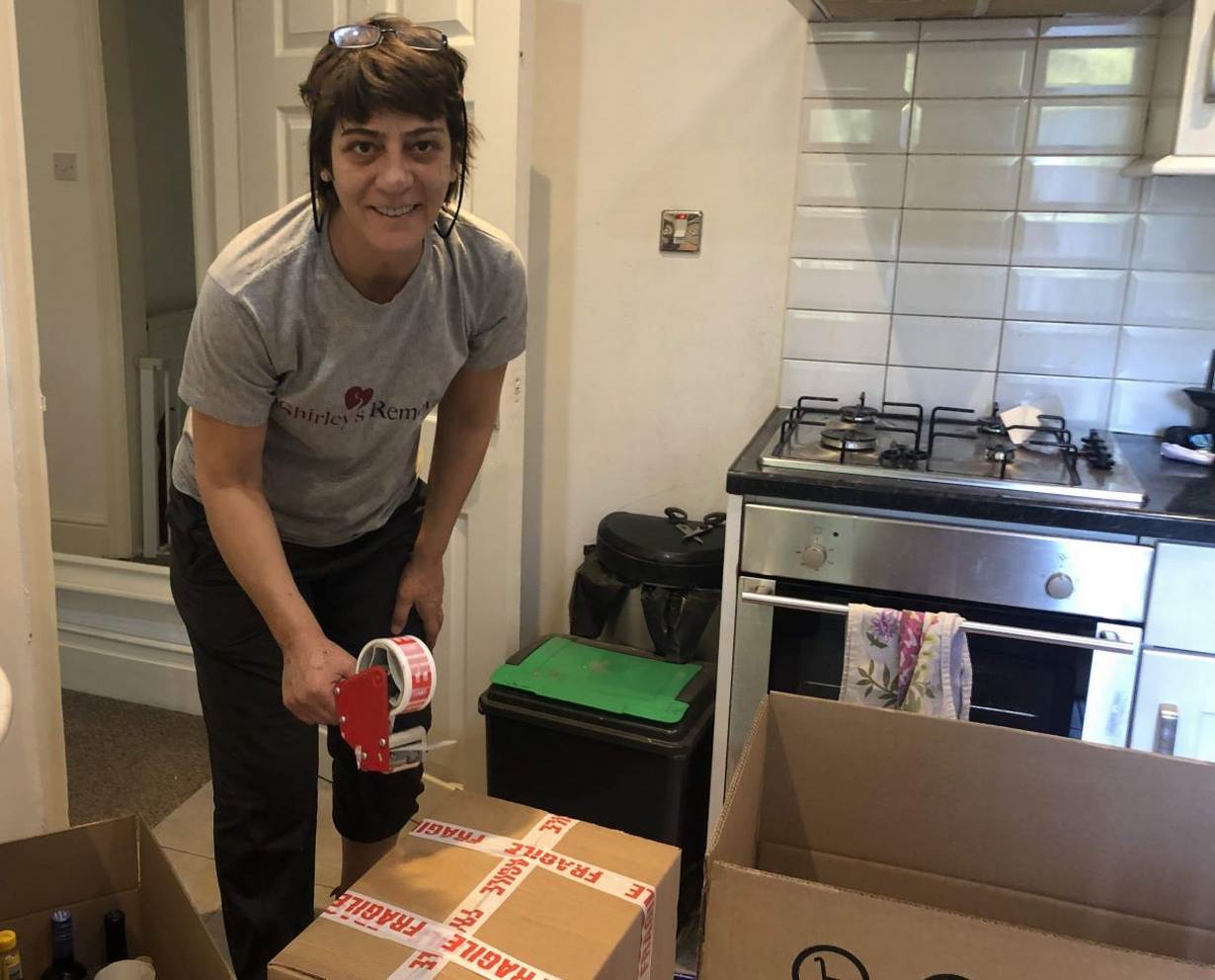 BREAKING STEREOTYPES: WOMAN WITH A VAN
The company started with a stated aim to support the LGBTQ+ community, but rapidly broadened its customer base to help vulnerable people, victims of domestic abuse and the elderly.
"We still need a women's team because where women are vulnerable and beaten up by their partner, they really need to feel safe," McGah said.
"You don't want a strange man going through your private stuff, and (women) get this because we can offer a women-only team to go and pack all that stuff," Boato added.
Shirley's Removals was founded at a time of widespread homophobia, but also when stereotypes were rife. The popular view was that only men could work in the removals industry.
By making the company not only a women-owned and run business, passed from one generation to another, but also one run by lesbians, McGah, Boato and Robertson said they had collectively reinvented the term 'man with a van'.
Looking back, McGah remembers being behind the wheel or packing someone's belongings, and hearing whispered comments about a woman doing a "man's job".
Early on, she said, "I was going up a ladder with a sofa and this little boy said to his mom, 'Mummy, there's a woman up there climbing up the ladder.'
"She told him it must be an error, that it would be silly; that it was obviously a man," McGah said.
Even the vans have women's names.
The company would not have been Shirley's Removals without 'Juliet', Magali's first van when she took over the company.
It took its name from the Dire Straits song "Romeo and Juliet", which includes the line: "I love you like the stars above, I'll love you 'til I die."
"I thought that this (van) will take me to the stars," Boato said smiling.
Related stories:
What does EU LGBTQ+ rights ruling mean for self-employed workers?
OPINION: 'It's A Sin' helps us to commemorate those we lost to HIV/AIDS
OPINION: We must prevent trans people from becoming homeless
(Reporting by Axelle Rescourio. Editing by Jon Hemming and Hugo Greenhalgh. Please credit Openly, the LGBTQ+ news website from the Thomson Reuters Foundation, the charitable arm of Thomson Reuters. Visit https://www.openlynews.com/)
Openly is an initiative of the Thomson Reuters Foundation dedicated to impartial coverage of LGBT+ issues from around the world.
Our Standards: The Thomson Reuters Trust Principles.