Anti-gay protestors attempt to disrupt Serbia's first EuroPride in the capital Belgrade, but LGBTQ+ marchers say event marks a turning point
By Marijana Lacalandra and Nemanja Čabrić
BELGRADE, Sept 17 (Openly) - Despite right-wing protestors clashing with police in the Serbian capital Belgrade's first ever EuroPride on Saturday, LGBTQ+ marchers said they hoped the event would mark a turning point in the conservative country's attitudes towards the gay and transgender community.
Several thousand people marched through Belgrade to mark the end of EuroPride week, an event staged in a different European city each year.
Clashes between religious and right-wing groups and the police marred the start of the march.
However, LGBTQ+ people at EuroPride said they hoped change was underway in Serbia, a deeply conservative country that outlaws same-sex marriages and adoption by gay couples.
"I think this Pride can definitely change a lot," 19-year-old student Milica Vukmir, told the Thomson Reuters Foundation from the centre of the march amid fluttering rainbow flags and the sound of whistles.
"We always stand for peace, and I think that this could change things for the better if (those in power) would just listen to us. We have been fighting for basic rights for a long time, but we will not give up."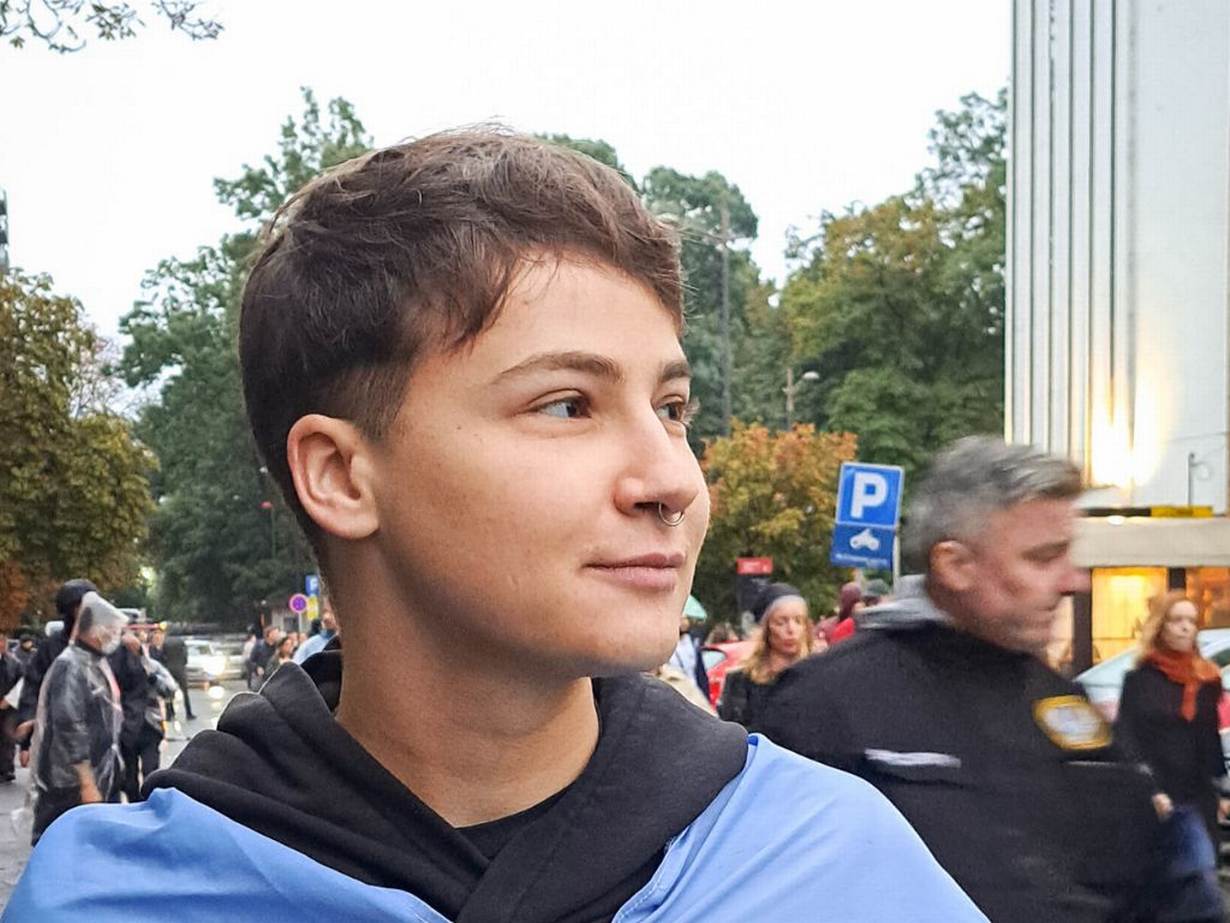 Police in full riot gear lined the streets as the marchers braved driving rain and noisy protests from religious groups chanting biblical verses and holding crucifixes.
Prime Minister Ana Brnabic, Serbia's first openly lesbian prime minister, said 10 police officers were slightly injured, five police cars damaged, and 64 protesters arrested.
When approached, the anti-LGBTQ+ protestors declined to comment, claiming the media had previously mischaracterised their aims.
"Those (protestors) also have the right to gather, as long as they don't incite violence," said Matija Stefanovic, a 24-year-old LGBTQ+ trans activist. "But they cannot ban today's march despite the fact they don't like it."
Gay Pride marches in Serbia have had a chequered history with right-wing groups attempting to disrupt the first ever event in 2001 and then again in 2010.
In recent weeks, tens of thousands of people have taken to the streets of Belgrade in protest at EuroPride, leading the government to initially ban the march.
But faced with calls by European Union officials and human rights activists, it allowed a shortened route.
"I am very proud that we managed to avoid more serious incidents," Brnabic told reporters.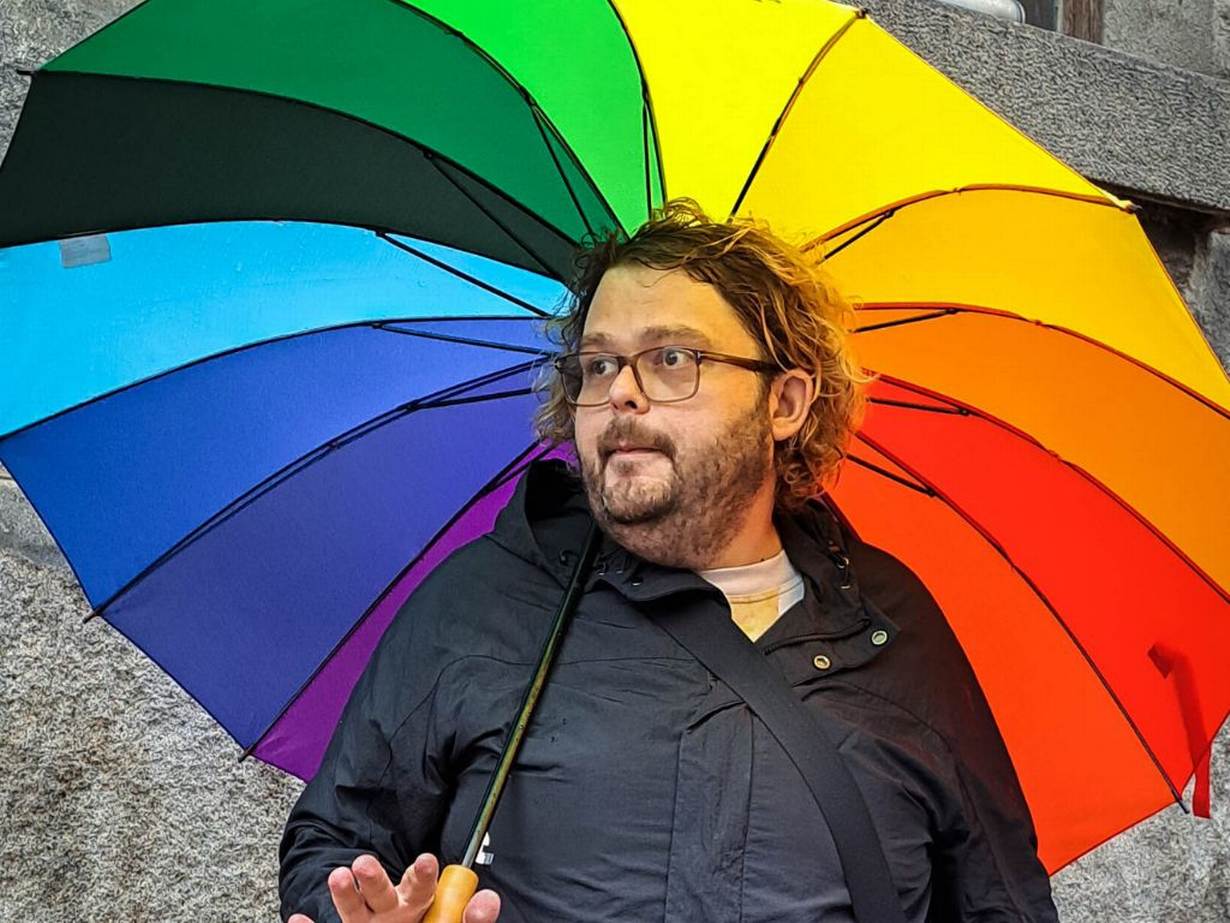 For 39-year-old theatre director Andrej Nosov, the day marked a triumph for LGBTQ+ rights in the country.
"I think that this is a victory bearing in mind the other side's intentions," Nosov said.
"This isn't just about the divide between activists and the government, but it's also between those of us who think that we should live freely and those who do not."
Related stories:
Thousands march in Belgrade against planned Gay Pride parade
Serbian rights activists vow to join EuroPride march despite ban
Lesbians launch landmark same-sex partnership case in Serbia
(Reporting by Marijana Lacalandra and Nemanja Čabrić; Editing by Hugo Greenhalgh. Please credit the Thomson Reuters Foundation, the charitable arm of Thomson Reuters, that covers the lives of people around the world who struggle to live freely or fairly. Visit http://news.trust.org)
Openly is an initiative of the Thomson Reuters Foundation dedicated to impartial coverage of LGBT+ issues from around the world.
Our Standards: The Thomson Reuters Trust Principles.