* Any views expressed in this opinion piece are those of the author and not of Thomson Reuters Foundation.
Younger me found it hard to imagine a future, which is why LGBT+ young people need inclusive education
Jamie Windust is a non-binary author and influencer, who is supporting charity Just Like Us' #YoungerMe campaign this December, to highlight the need for inclusive education and support for LGBT+ young people
Younger me was unable to see the wood from the trees. So many of us when we are younger feel like the future is unobtainable because of the ways in which our surroundings limit us.

We find it hard to imagine a future where we are able to just exist - be loud, be brash and be trans.
I love being non-binary and not being limited by gender. But growing up as a gender-non-conforming child wasn't always as safe or as happy as it should be for young LGBT+ people.
School, for me, was particularly tough at times. I remember being at odds with wanting to be myself – a gender-non-conforming, trans young person – and the pressures to fit in and avoid potential school bullies. There were many times where I had to compromise who I was, to escape the physical and verbal abuse.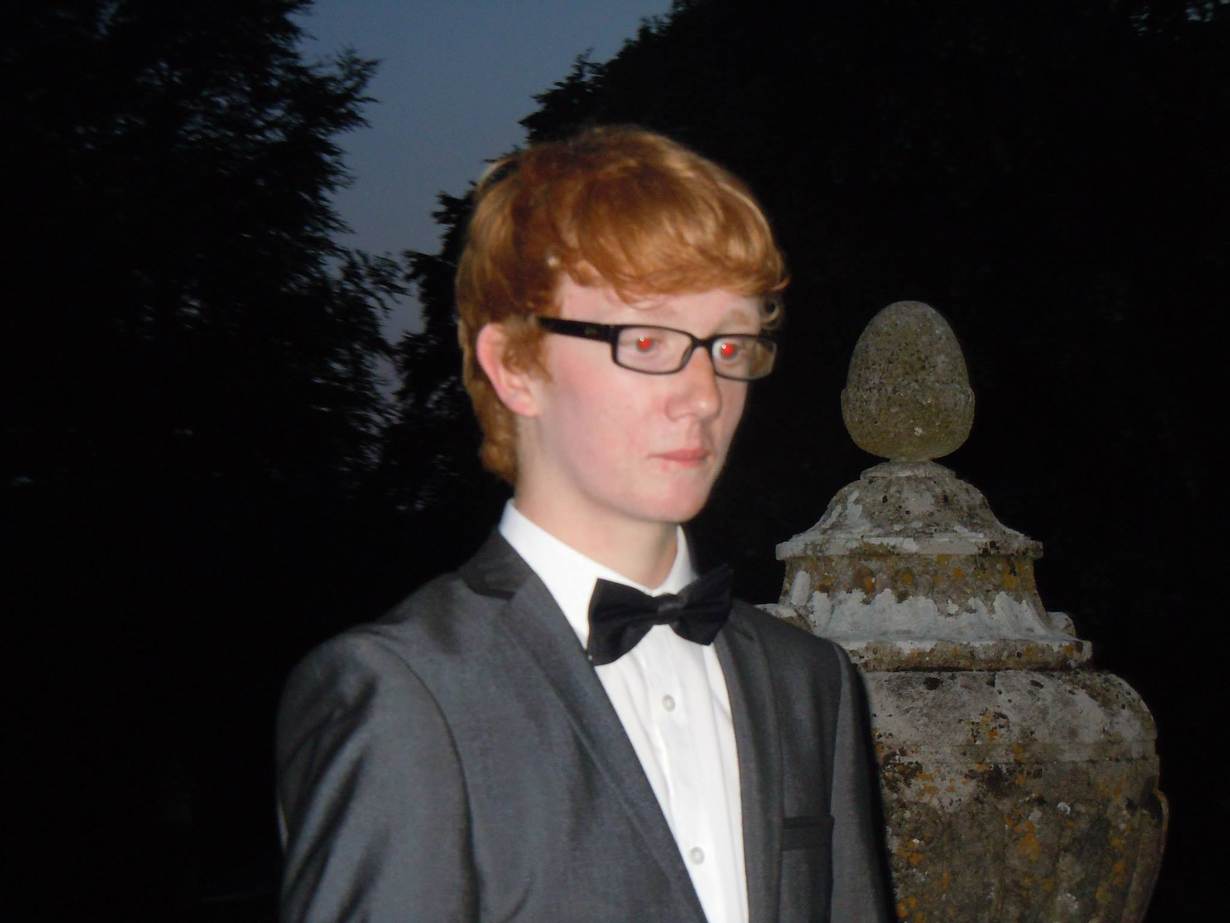 For me, the beauty of gender is being able to express who you really are and not be limited by stereotypes or gender role expectations. My gender expression had always been feminine, even before I came out as non-binary.
In my book, 'In Their Shoes', I talk about the first time I dared to wear something I felt truly comfortable in to school. I walked into sixth form wearing a black, faux-fur vintage coat – picture a much younger but not quite as beautiful Joan Collins. I loved that coat but when I went into school people laughed at me and I was distraught.
The coat became the talk of the common room when, really, I just wanted to get on with my day of sixth form. Being LGBT+ shouldn't be turned into a barrier for education and if you can't be yourself, that can lead to a huge impact on your wellbeing.
At the very least, schools should be happy and safe spaces for young people to learn. According to recent study by Just Like Us, a British charity supporting LGBT+ young people, three in four LGBT+ young people face bullying in schools and 85% still regularly hear homophobic remarks.
What's also concerning is that this continues to play out in workplaces too, where 35% of 18 to 29-year-old LGBT+ people are not out to any of their colleagues.
Imagine if all students, whether LGBT+ or allies, could simply go to school, be themselves and not have to worry about feeling ashamed or rejected because of who they are.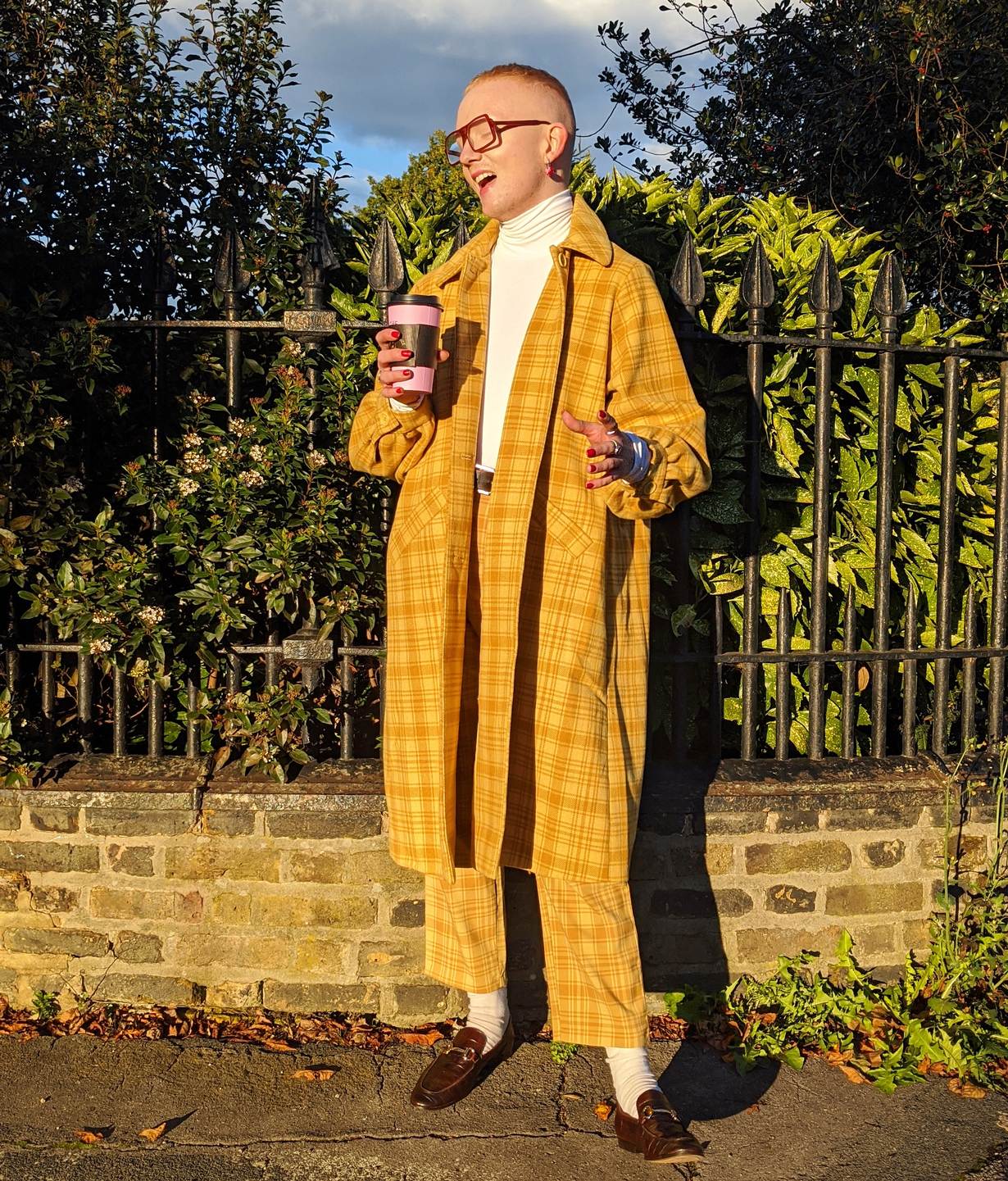 Having finished my time in education and now being surrounded by an incredible LGBT+ chosen family, it's easy to have the perception that things are totally better for young people. Sadly, that's not the case and growing up LGBT+ is still unacceptably tough.
Making education more inclusive is still a huge challenge. Having LGBT+ adults come into schools to give talks helps, as does mentoring.
Student-led LGBT+ and ally groups in schools and colleges can give students a safe space to socialise, which is so needed during this tough period of lockdown restrictions and Christmas – both of which can be really isolating times for LGBT+ young people.
To all the young LGBT+ people now also unable to see the wood from the trees: the world gets brighter, and clearer, and your chosen family and community are always there for you every step of the way.
RELATED STORIES
OPINION: The Spirit Day Generation - How Gen Z is transforming LGBT+ advocacy
OPINION: LGBT+ youth must not be treated as second-class citizens
OPINION: While the LGBT+ community has struggled through this year, sport has kept us lifted