Many LGBTQ+ Syrians fled to Lebanon to escape civil war but an economic crisis has seen attitudes harden and intolerance rise
Gay sex is illegal in Syria
Danger growing in 'safe haven' of Lebanon
Rights groups denounce anti-LGBTQ+ bills
By Nicole Di Ilio
BEIRUT, Nov 9 (Openly) - When Mahmoud's father, a well-known sheikh in Aleppo city in Syria, found out his youngest son was gay, he was furious.
"He pointed a rifle at my face, finger on the trigger, and fired into the air," Mahmoud, 23, told Openly, recalling the shame he felt five years ago when his father found him wearing make-up, an event that led to him revealing his sexuality.
"Then he beat me nearly to death with an iron bar," Mahmoud said.
Mainly Muslim Syria is deeply conservative and people tend to disapprove of any open expression of sexuality or gender identity that falls outside the confines of being male or female and heterosexual.
The Penal Code criminalises "any sexual intercourse against the order of nature" with up to three years in jail. An Interior Ministry official, speaking on condition of anonymity, said about 200 Syrians are currently in prison convicted of gay sex.
A 12-year civil war, which has killed hundreds of thousands and displaced millions, has only made things more difficult for the LGBTQ+ community.
Human Rights Watch said in a 2020 report that the surveillance, entrapment and public exposure of gay men intensified during the conflict, with LGBTQ+ individuals being tortured or raped by state and non-state armed groups.
In this context, Mahmoud, who requested that his surname be withheld for his safety, felt he had to get out.
Six months after his father's attack, he left home under the cover of darkness, and made his way to Lebanon, often walking at night because he feared his brothers might track him.
"If they had caught me, they would have killed me," he said.
Now, he shares a rundown apartment in the capital Beirut with four others and picks fruit and vegetables to make a living. He has no contact with his family and has no plans to return to Syria but neither does he feel safe in his new home.
"Refugees, in Lebanon, face numerous difficulties, including limited access to basic services, discrimination, and uncertain legal status," said Zad Kadri, human rights violations documentation officer at LGBTQ+ group Helem.
"However, Syrian LGBTQ+ individuals experience an additional layer of discrimination due to their Syrian nationality," he added.
Mahmoud finds himself at the intersection of rising intolerance and the effect of a four-year economic crisis that has hardened attitudes towards refugees.
Lebanon has the highest population of refugees per capita in the world -- including around 800,000 Syrians registered with the United Nations.
"Given that many Syrian gays contend with elevated levels of social and financial vulnerability and the absence of sufficient support from international organisations, they constitute one of the most vulnerable groups," Kadri added.
Openly talked to about 15 gay men who fled Syria for Lebanon and found that many of them, like Mahmoud, are feeling nostalgic for home.
"ALWAYS A TARGET"
Lebanon was the first Arab country to hold a gay Pride week -- in 2017 -- and has generally been seen as a safe haven for the LGBTQ+ community in the broadly conservative Middle East, where there are strong homophobic and transphobic currents.
But activists say that is changing. In August, a drag show in Beirut was cut short by a crowd of conservative Christians screaming homophobic chants.
Amnesty International said the incident "underscores the worsening state of LGBTI rights".
Osama, who left his home in Hama, Syria because of family violence, said he has been repeatedly attacked, beaten and robbed in Lebanon because he is gay.
"Walking alone in the city terrifies me," said the 28-year-old, who asked for his surname to be withheld. "I am, and always will be, a target."
Under Lebanese law, homosexuality is not expressly outlawed but "sexual intercourse contrary to the order of nature" is and this provision has been used to prosecute homosexual people in the past.
"Syrian refugees and particularly transgender women are the most targeted," said Rasha Younes, a researcher with Human Rights Watch. Convictions can lead to a year in jail.
Tolerance is higher in party-loving Beirut, where there is an active LGBTQ+ club scene, but Osama has found it hard to live openly as a gay man.
"People make fun of me all the time," he said, adding that people use slurs against him. But going home is not an option.
"My father sends me death messages," he said. "He texts me: 'I will slaughter you. Better death than dishonour.'"
SCAPEGOATS
Last year, Helem, the first LGBTQ+ group to be established in the Arab world, reported 614 cases of blackmail, death threats and verbal violence; 193 instances of physical violence; and 46 cases of sexual harassment, mostly endured by LGBTQ+ Syrians.
Some blame politicians for fanning the flames of hatred.
"The government is trying to divert public attention from Lebanese state's negligence by targeting the LGBTQ+ community," said Tarek Zeidan, founder of Helem.
"But this does nothing but incite homophobia, creating further public moral panic and division within society."
Waleed, a 25-year-old Syrian, said he was detained by the Internal Security Forces and raped and assaulted over 96 hours four years ago because, he said, the officer believed he was gay.
"(The officer) told me: 'Don't bother screaming, no one can hear you.'"
The Lebanese authorities did not respond to a request for comment. Human rights groups say torture is common in Lebanon's detention centres.
Further complicating the picture is the influence of Iran-backed Hezbollah. The Shi'ite group has major sway over the Lebanese state and has frequently condemned LGBTQ+ people.
Sayyed Hassan Nasrallah, Hezbollah's head, has said homosexuality poses an "imminent danger" to Lebanon and should be "confronted".
Nasrallah has also said gay people, "even if they do it once... are to be killed".
Hezbollah did not respond to a request for comment.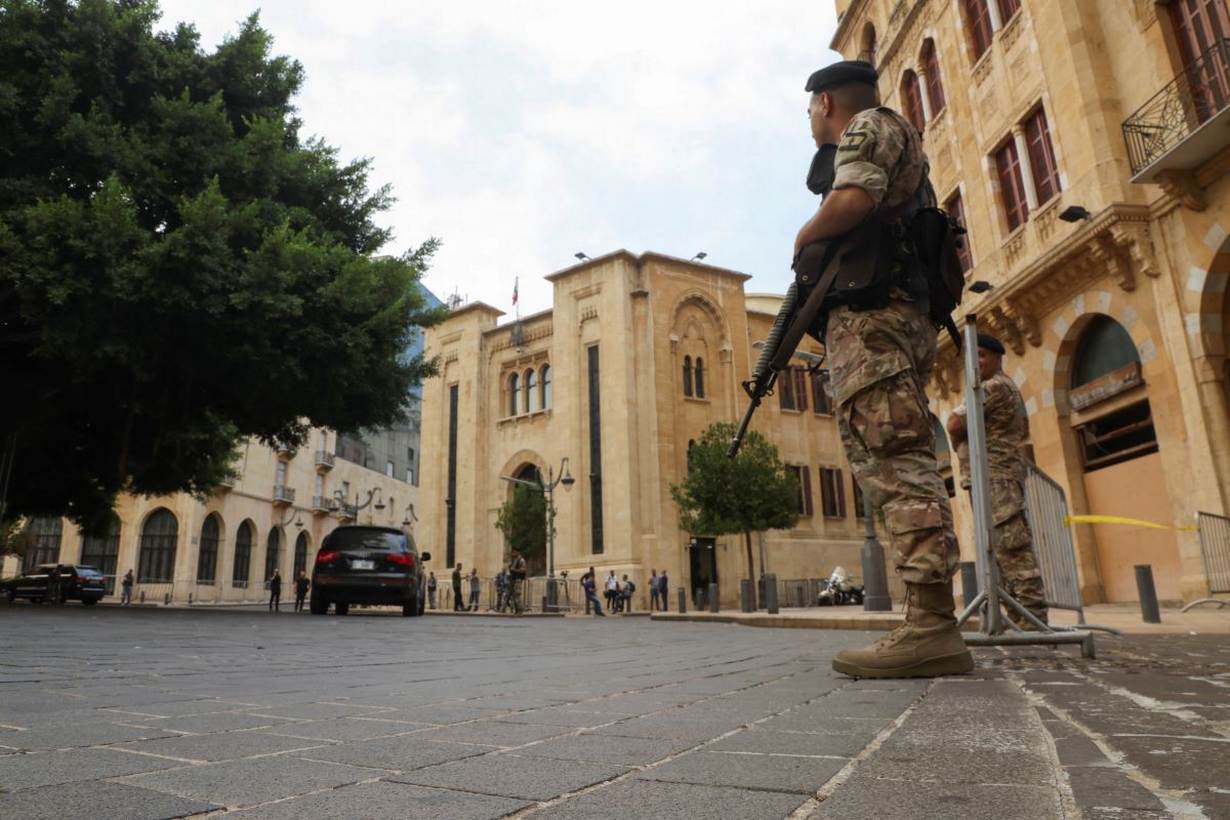 LEGAL CRACKDOWN
Amid the hardening of positions, there are some pushing for greater rights for the LGBTQ+ community. In July, nine members of parliament introduced a bill to decriminalise same-sex relationships.
"We just want not to be considered criminals," said Bertho Makso, executive director and co-founder of non-profit Proud Lebanon, who helped draft the bill.
But then in August, two Lebanese officials introduced separate bills that would explicitly criminalise same-sex relations between consenting adults and punish anyone who "promotes homosexuality" with up to three years in prison.
Amnesty International and other rights groups said the introduction of the bills followed a series of hostile incidents and an unlawful ministerial ban on events around homosexuality.
Mahmoud is no stranger to this rising hostility. Earlier this year, a soldier at a checkpoint in south Beirut barred his way and pointed his rifle at his chest.
"He asked me: 'Are you Syrian?'," Mahmoud said. "And then, he yelled at me: 'Why are you wearing an earring?' ... He tore it away from me, until I bled."
The soldier then threw Mahmoud to the ground, and spat in his face, before cursing him with a slur and urging him to go home to his own country.
This story is part of a series supported by HIVOS's Free To Be Me programme
Related stories:
Call to ban LGBTQ+ events in Lebanon sparks rights groups' anger
Why is anti-LGBTQ+ rhetoric on the rise in the Middle East?
'I wish they killed you': trauma of Syrian LGBT+ rape survivors
(Reporting by Nicole Di Ilio; editing by Lyndsay Griffiths and Clar Ni Chonghaile. Please credit Openly, the LGBTQ+ news website from the Thomson Reuters Foundation, the charitable arm of Thomson Reuters. Visit https://www.openlynews.com)
Openly is an initiative of the Thomson Reuters Foundation dedicated to impartial coverage of LGBT+ issues from around the world.
Our Standards: The Thomson Reuters Trust Principles.