Zimbabwe has no provision for trans people to change their gender marker on their birth certificates, leaving them open to accusations of having same-sex relationships, which are illegal
By Lungelo Ndhlovu
Bulawayo, Zimbabwe Oct 23 (Openly) - Growing up in Bulawayo, Zimbabwe's second-largest city, Samantha Ndlovu's parents expected her to behave like a typical girl.
But Ndlovu felt trapped in her body. She wanted to be called Sam.
Neighbours and friends laughed at her, saying she was a tomboy. But for Ndlovu now, having self-declared as male, he always knew he was a man.
"The body itself has several variations," 34-year-old Ndlovu told the Thomson Reuters Foundation. "Surely it shouldn't be hard to understand that someone can be trapped in a wrong body."
Ndlovu's solution was to buy hormone therapy drugs privately – and administer them himself, which he has been doing for the past two years.
"The danger with the unavailability of gender-affirming health services in Zimbabwe is a lot of young trans people tend to self-medicate in secret because they don't have better options such as seeing a public doctor or taking hormonal therapy in public hospitals," Ndlovu said.
According to a 2016 study by Trans Research, Education & Training (TREAT), Zimbabwe's first trans-led organisation, there are approximately 400 openly trans people in the country.
Doctors, however, remain insensitive and ignorant on transgender issues, Ndlovu said.
"Accessing public medical services for hormonal treatment is impossible, which is why trans-people administer hormones secretly despite the negative side effects," he said.
"Personally, I am aware that taking testosterone, which is a strong substance, may lead to high blood pressure, blood clotting, heart conditions, liver and kidney damage."
Besides the health risks, paying for the drugs can be costly.
According to Ndlovu, testosterone gel treatment therapy ranges between $200 and $400 a month, and regular testosterone injections cost more than $100 monthly if sourced privately.
For Rikki Nathanson, executive director of TREAT, transitioning from male to female has proved expensive.
"I normally do my estrogen therapy in South Africa for R3,000 ($210)," she said.
"It lasts for a month and is affordable compared to local pharmacies where pills are sold for $60 for a two-week trial. There are no side effects for estrogen but I do blood tests every month."
GENDER MARKERS
Same-sex relations between men in Zimbabwe are illegal with specific laws criminalising sodomy as well as any contact between two men that "any reasonable person would consider indecent".
While the law is silent on transgender rights, there is no provision for trans people to change their gender marker on their birth certificates, leaving them open to accusations of having same-sex relationships.
Former president Robert Mugabe once described gay people as "worse than pigs or dogs".
But beyond the legal situation, transgender people face everyday discrimination, said Zimbabwean lawyer Nqobani Nyathi.
"These human rights violations include violence, harassment and being subjected to intrusive and dehumanising examinations," he said.
Yet the country's constitution may offer some form of protection, Nyathi added.
Under section 56, the constitution states: "All persons are equal before the law and have the right to equal protection and benefit of the law."
Unfair discrimination on the grounds of sex and gender are prohibited. "By interpretation, this also includes gender identity," Nyathi added.
The critical issue for trans people is the legal right to change their gender.
"There is a genuine need for legislative reforms that will allow a person to change their gender marker to reflect their gender identity," he said.
Ndlovu is also facing difficulties relating to his national identity documents (ID), which state he is a woman.
Changing his ID will result in more legal woes that may also see him undergo intrusive gender verification processes.
"Transgenders are not acknowledged in Zimbabwe and gender markers used on an ID are defined by the sex assigned at birth," Ndlovu said.
"There is little or no chance of having that altered. Because I am now transitioning to be a man, authorities may claim I'm impersonating somebody because I look different from the picture on my ID."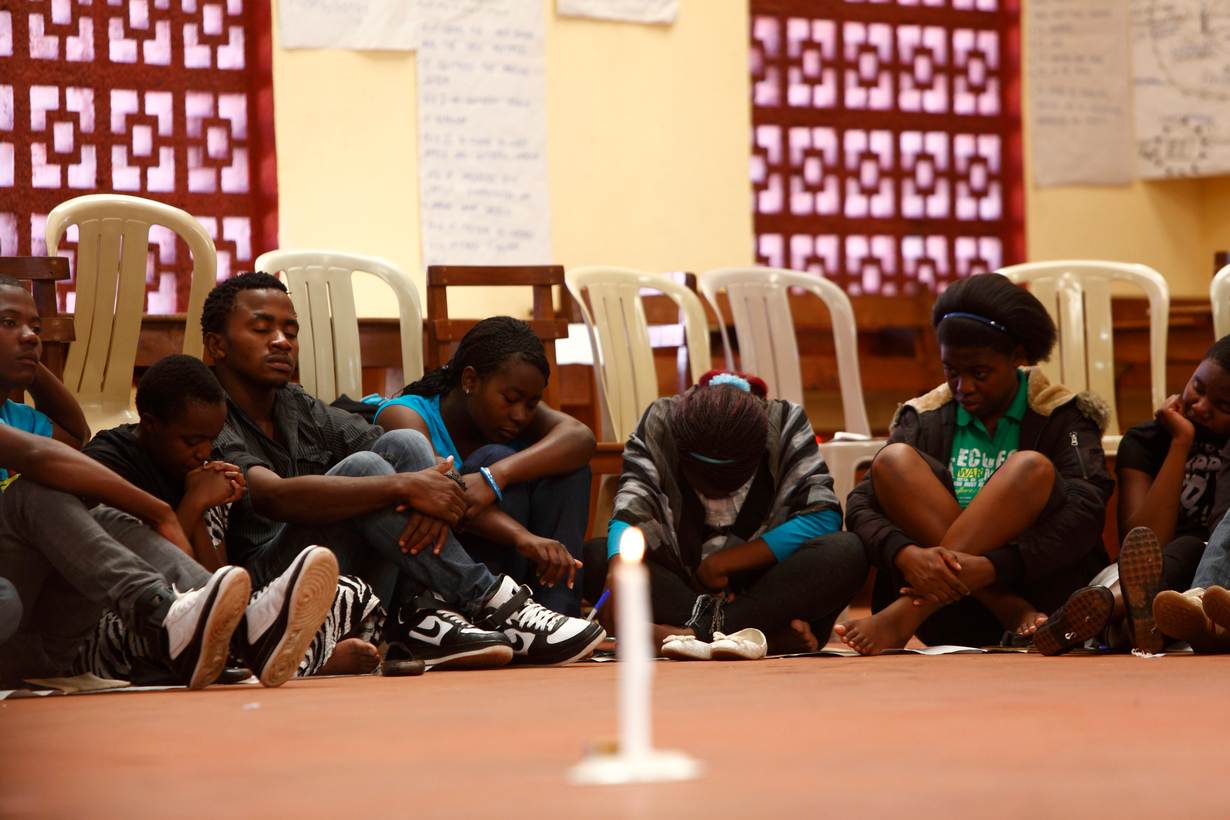 RIGHTS SLIPPING
In May, Amnesty International warned LGBT+ rights were slipping across Africa. Mauritania and Sudan still retain the death penalty for homosexual acts, with capital punishment is in place in northern Nigeria and southern Somalia.
In February, two men were sentenced to six years each in Zimbabwe after being convicted of sodomy. By comparison, one of the two received an additional sentence for attempted rape of four years.
Yet the Zimbabwean authorities say when it comes to trans rights, particularly in terms of healthcare, they do not discriminate.
"As a ministry, we are not selective, but we offer inclusive healthcare for all, be it LGBTI, homosexuals, gays and lesbians, prostitutes as 'key population' groups," said Bernard Madzima, family health director in the Ministry of Health and Child Care.
"Also, our HIV and AIDS programmes take cognisance of these key population groups."
Yet campaigners argue this is not enough – and greater concern should be shown towards trans people, particularly for those choosing to self-administer hormone therapy drugs.
First there needs to be more talk about what it means to be LGBT+ in Zimbabwe, Ndlovu said.
"(That) needs to happen for us to even start to say how we change the laws or implement health policies that speak to transgender health," he added.
(Reporting by Lungelo Ndhlovu @Luxy5; Editing by Hugo Greenhalgh. Please credit the Thomson Reuters Foundation, the charitable arm of Thomson Reuters that covers humanitarian news, women's and LGBT+ rights, human trafficking, property rights, and climate change. Visit http://news.trust.org)
Openly is an initiative of the Thomson Reuters Foundation dedicated to impartial coverage of LGBT+ issues from around the world.
Our Standards: The Thomson Reuters Trust Principles.