The top court is considering a case to legalise same-sex marriage that could open up the vast wedding industry to LGBTQ+ couples
Supreme Court is considering marriage equality case
Legalising gay marriage would boost $12bn wedding industry
Acceptance of same-sex marriage growing, polls find
By Vidhi Doshi
MUMBAI, July 6 (Openly) - When India's Supreme Court started hearing a case to legalise same-sex marriage earlier this year, matchmaker Kamakshi Madan suddenly received an increase in enquiries from parents seeking spouses for their LGBTQ+ children.
"I had mothers calling me looking for husbands for their sons," Madan, a specialist matchmaker for the LGBTQ+ community, said by phone from Pune, a city in western India.
A ruling to allow same-sex couples to marry would be a huge boost to the LGBTQ+ wedding industry in the country of more than 1.4 billion people, where families often spend the equivalent of tens of thousands of dollars on lavish ceremonies that can last for several days.
Indians spend a fifth of the total wealth accumulated in their lifetime on their weddings, according to loan provider Reliance Money, in a trillion rupee ($12 billion) industry.
Some same-sex couples have been tying the knot unofficially since India decriminalised homosexuality in 2018, exchanging vows before families and friends in unrecognised ceremonies.
If India legalises gay marriage in the coming months, it will become only the third place in Asia to allow it after Taiwan and Nepal, where the Supreme Court last month issued an interim order letting same-sex couples register their marriages.
The government has said it opposes recognising same-sex marriage and urged the Supreme Court to reject challenges to the current legal framework lodged by LGBTQ+ couples. A ruling is expected this year, though the court has not announced a date.
The issue of gay marriage is sensitive: speaking openly about homosexuality is taboo for many Indians.
But attitudes are shifting: 53% of Indian adults say same-sex marriage should be legal, found a June report by the Pew Research Center, a polling and research organisation.
Previous Ipsos polls found 29% supported same-sex marriage in 2015 and 44% in 2021.
Madan, whose clients call her "the LGBTQ+ Sima aunty" in reference to the popular Netflix reality show "Indian Matchmaking", said she has witnessed growing acceptance among parents and families firsthand.
"I have had a father from a (conservative) background call and say, 'Please find a bride for my daughter'," said Madan, who set up her matrimonial and counselling company Aarzoo in 2018.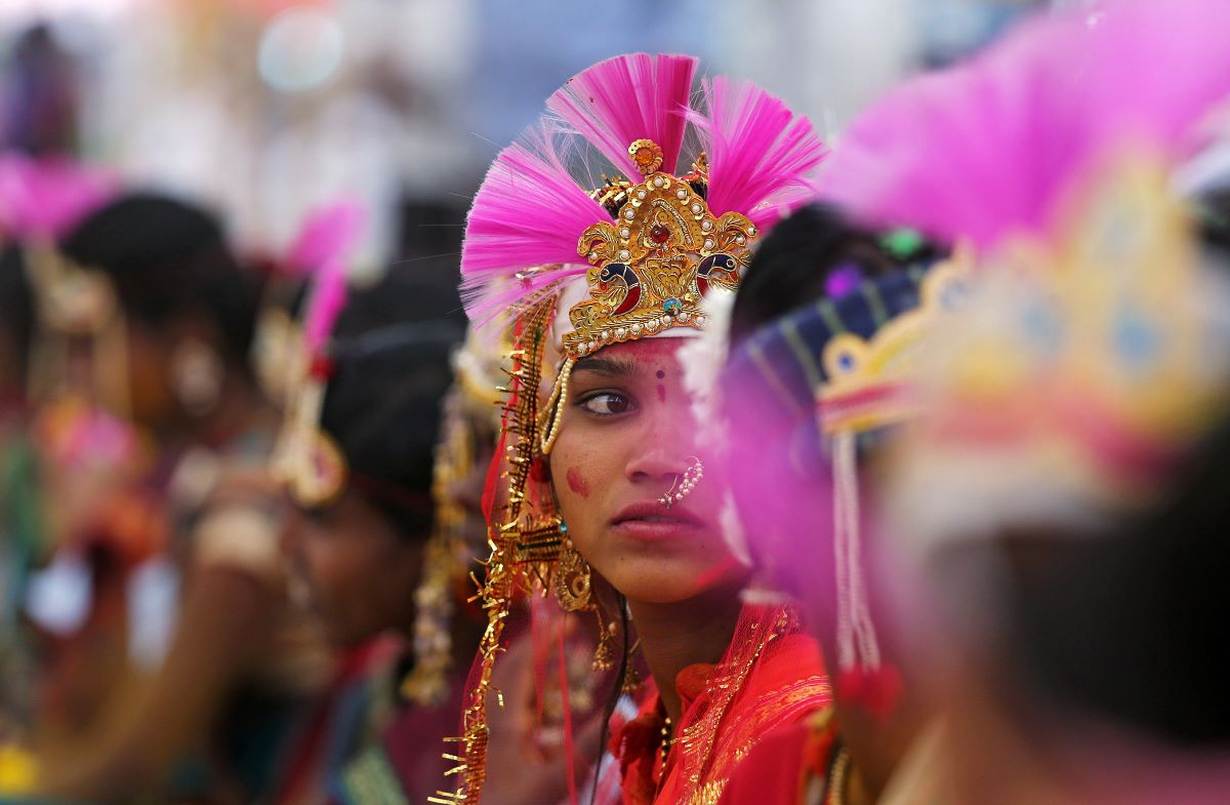 'MILLIONS OF PEOPLE WAITING'
Saurabh Bondre, a Sanskrit scholar who officiates non-legally binding traditional Hindu weddings for gay and lesbian couples, said legalising same-sex marriage would assuage priests' fears about legal disputes or boycotts.
"Many professional Hindu priests are actually not against performing such weddings. They are fearful of a backlash from within the priest community," said Bondre.
"If you perform a same-sex wedding, you may not get (invited to carry out) straight weddings afterwards, costing you your livelihood."
Bondre, who is a member of the LGBTQ+ community, said many same-sex couples want traditional religious marriage ceremonies, in line with cultural norms.
"We see our uncles, aunts, cousins and friends reiterating their love for each other," he said.
"We also dream that we will have a similar commitment."
Sameer Sreejesh, founder of LGBTQ+ matrimony app Umeed, said the Supreme Court case had prompted a rush of LGBTQ+ people across the country to openly admit their sexual identities and seek life partners.
The app's daily downloads had doubled since the marriage equality court hearings began on April 18, he said.
"We're adding more than a hundred members every day, even though we're spending less than before on ads," Sreejesh told Openly.
Umeed currently has about 20,000 registered members and 5,000-6,000 active members daily.
Though the app makes a small profit of a few thousand rupees a month from memberships, Sreejesh anticipates huge growth.
"If the verdict comes in our favour, there are millions of people waiting," he said.
This story was updated on July 11, 2023 at 14:01 GMT to clarify the legal situation in Nepal.
Related stories:
Gay marriage rights around the world
Why has Pride caused an uproar in the United States?
Recognise our love, says Indian couple in same-sex marriage case
($1 = 82.0086 Indian rupees)
(Reporting by Vidhi Doshi; Editing by Sonia Elks. Please credit Openly, the LGBTQ+ news website from the Thomson Reuters Foundation, the charitable arm of Thomson Reuters. Visit https://www.openlynews.com)
Openly is an initiative of the Thomson Reuters Foundation dedicated to impartial coverage of LGBT+ issues from around the world.
Our Standards: The Thomson Reuters Trust Principles.