Almost a quarter of young homeless people are LGBT and the majority of those are Black or mixed race
By Rachel Savage,
LONDON, June 25 (Openly) - By day, Leigh Fontaine helps homeless LGBT+ youth find a roof over their heads. By night, the gay Black Briton's alter ego, drag queen Coco Femme Fontaine, performs in London clubs.
The new coronavirus pandemic has injected an added urgency to Fontaine's work for akt, a charity supporting homeless LGBT+ youth, while Black Lives Matters protests have shone a spotlight on the racism that Fontaine has to deal with every day.
Almost a quarter of young homeless people are LGBT+, according to akt, and the majority of its clients are Black or mixed race and say they became homeless after coming out to their parents.
Leigh Fontaine, 34, spoke to the Thomson Reuters Foundation about the racism that Black LGBT+ youth face when they become homeless.
How has COVID-19 affected homeless Black LGBT+ youth?
What we saw is that disproportionately during COVID-19 our young Black men were moved on by police.
We'd get a message from that young person saying, "The police have moved me on. I explained to them that I was homeless, but they told me I can't stay here."
Why is such a high proportion of LGBT+ homeless youth Black?
I don't know, but probably it has a lot to do with culture and heritage and probably the kinds of narratives that families have in the family home around LGBTQ identities.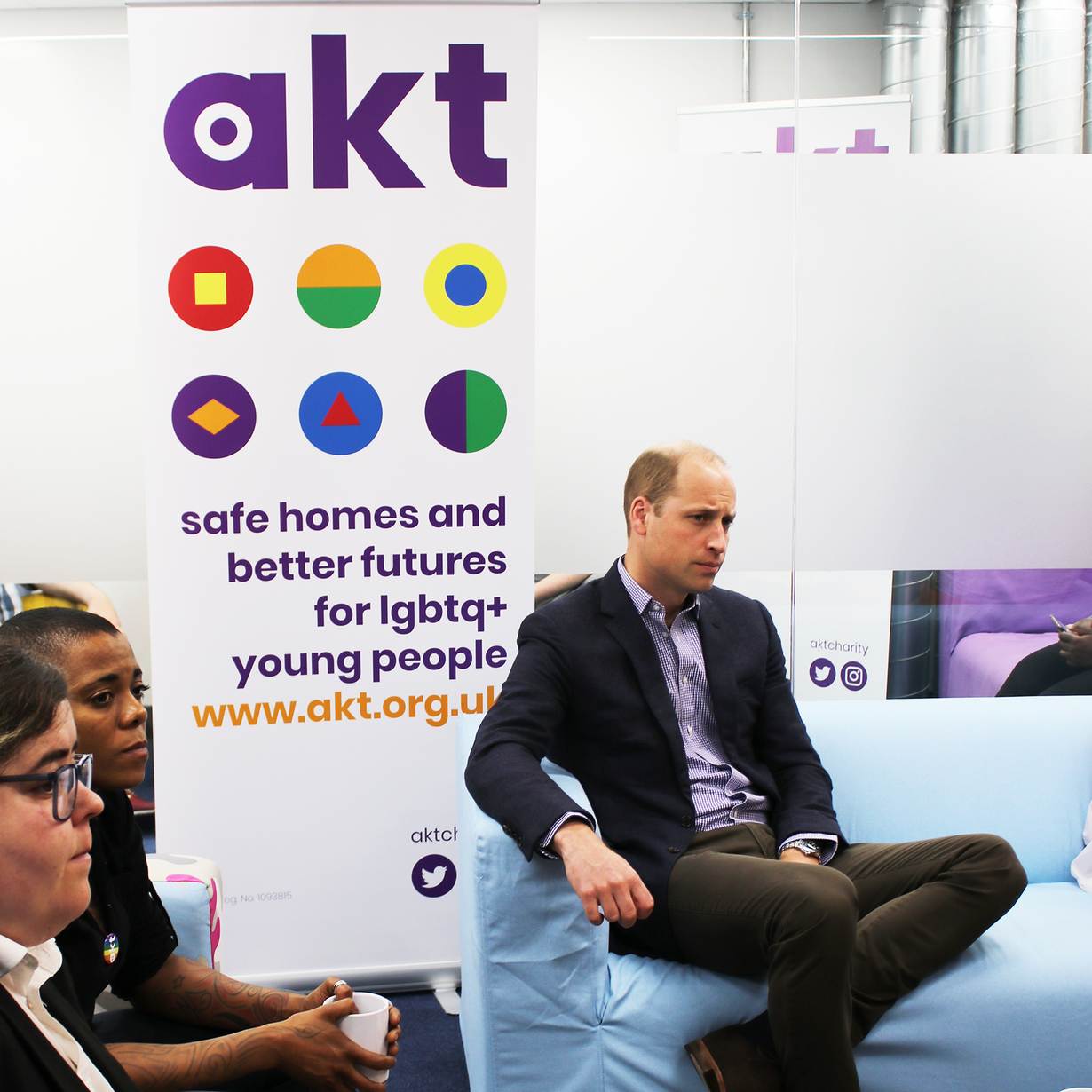 Is it harder to find housing for your Black clients?
I've become a little bit desensitised ... going to housing viewings and the agent giving that person a call afterwards to say that house is not available anymore and later still seeing the listing up.
Young Black men having to use westernised versions of their names to get any kind of response over email correspondence with agencies.
What we do now is we will have those initial conversations with agents on the young person's behalf. And we'd make sure that those agents know that there is an external organisation that has a watch over the interaction.
Do you think it is important for the young people you work with that you are also Black and LGBT+?
One of our young Black women, who was in a host programme with one of our partners, came in for a follow up.
She was like, "They were a nice family, but they were a white family and they asked where I was from.
"And when I told them I was from Croydon, they said, 'OK, where are your parents from?' And then, when I told them my parents were from Croydon, they went, "Yeah, but where are they really from?'"
She felt comfortable to have that conversation with me, because instantly I was able to give her that nod of like, "Yes, I know exactly what you're talking about."
What impact have the anti-racism protests had?
There seems to be a huge difference in the way that white people are responding to the Black Lives Matter movement after the death of George Floyd than they were maybe last year - you know doing active work to hold other white people to account.
One of our young Black people said something really powerful to us: "It's like white people are suddenly discovering racism for the first time."
It made them feel invalidated because, they said, "This is not a new conversation."
I'm right there with them. And I just say that there's no denying the emotional impact of watching white friends, white colleagues, white family members suddenly discovering racism.
We've got a young Black man who's 18 and he says he doesn't remember a time when "the police were not killing my people".
Another young person texted us, "When will black lives actually matter?"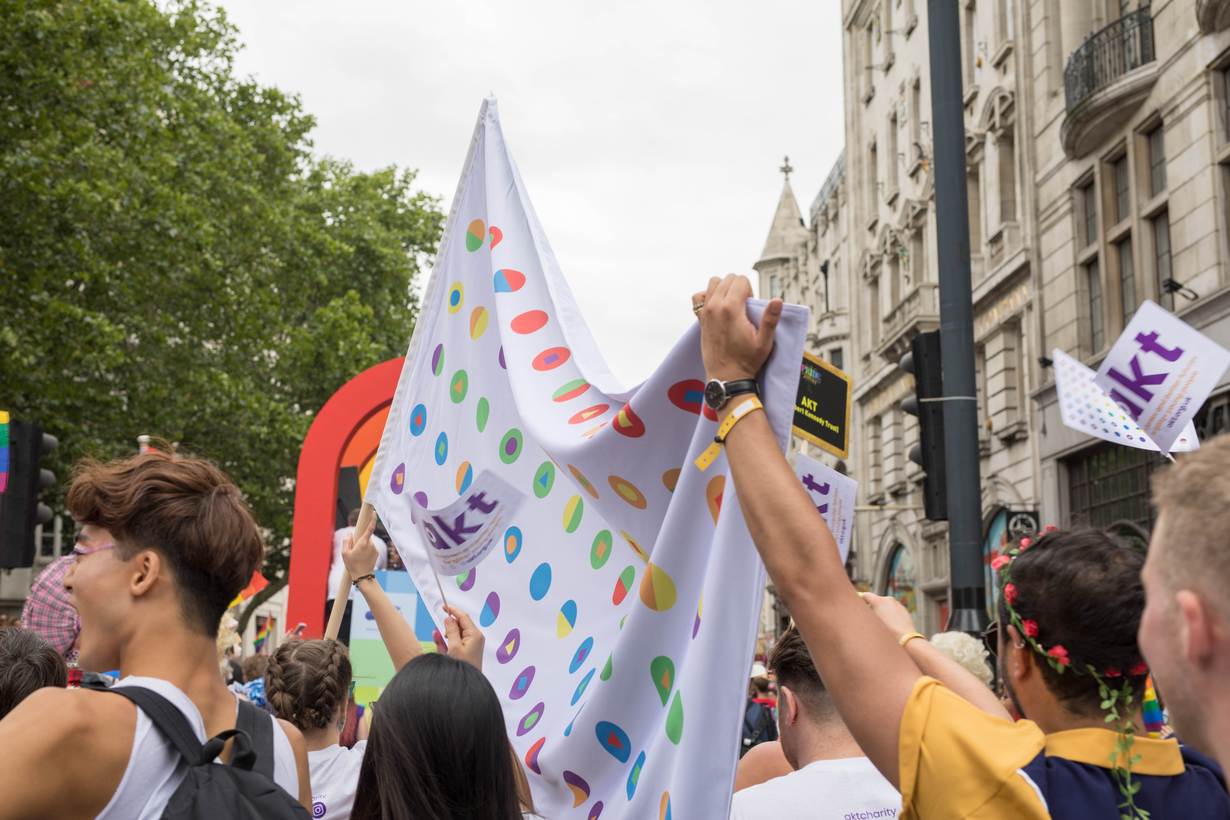 Have some of your clients attended the protests?
They found it incredibly powerful and moving.
One of our young people said, "There's a young, trans, Black woman that gave this amazing speech for 15 minutes".
They were really happy to see LGBT+ Black lives were also a part of that conversation.
What do you hope will happen next?
Our young people want to be afforded the same experiences on a day-to-day basis that their white counterparts take for granted.
Young Black men want to be able to wear their hood up. Young Black people want to be able to go into shops and not be followed around by security guards.
Young people want to go into shops and to see themselves reflected in advertisements. They want to be able to not have products that are marketed towards Black people locked behind alarmed glass shelving units.
It's only when we have those honest conversations, where we don't centre white feelings, and we're able to hold everyone accountable for racism, that we'll be able to actually start to look at how we can change policy and the narrative.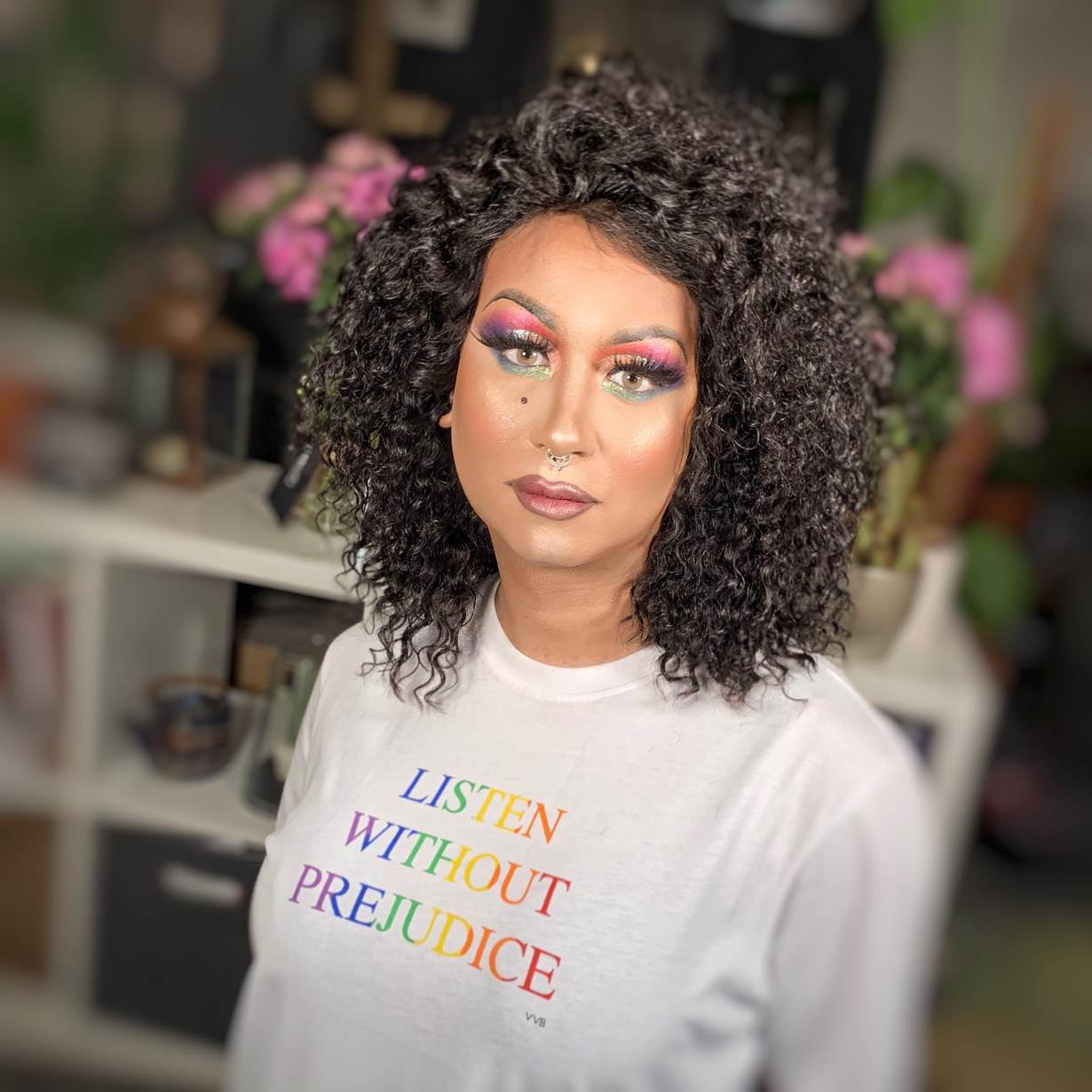 Finally, you perform in drag as Coco Femme Fontaine - what does drag mean to you?
Drag for me happened when I was exploring a lot about my own gender.
For so many years, I'd be told I was too feminine, that I was too girly, and then suddenly when I'm dressed up - big lashes, big makeup, big hair - people were celebrating all of those things that I'd been bullied for most of my life.
It was almost about reclaiming some of those negative experiences and rewriting them to be positive.
Related stories:
Calls to support Black trans women rise amid U.S. protests
'Queer Eye' star Karamo Brown calls on LGBT+ community to out racism
OPINION: Black people should be born with a fair chance
(Reporting by Rachel Savage @rachelmsavage; Editing by Katy Migiro. Please credit the Thomson Reuters Foundation, the charitable arm of Thomson Reuters, that covers the lives of people around the world who struggle to live freely or fairly. Visit http://news.trust.org)
Openly is an initiative of the Thomson Reuters Foundation dedicated to impartial coverage of LGBT+ issues from around the world.
Our Standards: The Thomson Reuters Trust Principles.