As Britons participate in a once-a-decade census, the choice of just two answers to the question "What is your sex?" excludes non-binary people, who identify as neither male nor female
By Rachel Savage
LONDON, March 22 (Openly) - For Oscar Davies, a barrister who identifies as non-binary - neither male nor female - responding to Britain's census questionnaire was an unsettling experience.
As millions of Britons filled in their forms for the once-a-decade census, Davies said the choice of just two possible answers to the question "What is your sex?" excluded non-binary people and intersex people, too.
"I was immediately thinking, 'Okay, so why do you need this stat? Why are you making this feel disjunctive for me?' That was my gut reaction ... It's uncomfortable," Davies, 26, who works on a range of civil law cases, told the Thomson Reuters Foundation.
Davies said a friend, who has identified as non-binary for five years, had remarked that it felt "really wrong" to tick the male box.
A spokesman for the government's Office for National Statistics (ONS), which is responsible for the census, said the survey's questions "were finalised following extensive research into user need and testing of different options".
Carried out over the last few weeks in England and Wales, with Sunday as the main day, the latest national census included optional questions on sexual orientation and gender identity for the first time.
However, it was the binary male or female question about sex, which has been unchanged since 1801, that has caused the most controversy.
LEGAL CHALLENGE
Last Wednesday, the ONS conceded defeat in a legal challenge brought by women's rights activists over guidance given to transgender people on how to detail their sex.
The High Court ordered the ONS to tell respondents to give their legally recognised sex, after Fair Play For Women (FPFW) complained the initial guidance had allowed people to define their sex themselves.
FPFW said it had challenged the government over the census question because it wanted to ensure the collection of "accurate sex data".
"We are pleased that the High Court has restored common sense in the census," the entity's director, Nicola Williams, added in emailed comments to the Thomson Reuters Foundation.
Davies, who likes to be referred to as they or them rather than he or him or she and her, said the court case reflected wider "gender panic" about the issue of transgender rights.
"Is it accurate for a trans woman living as a woman ... for, say, five years, but who has been unable to get a GRC (Gender Recognition Certificate) and change her birth certificate, and then actually in the census have to put man/male?" Davies said.
"I'd argue it's not," the barrister added.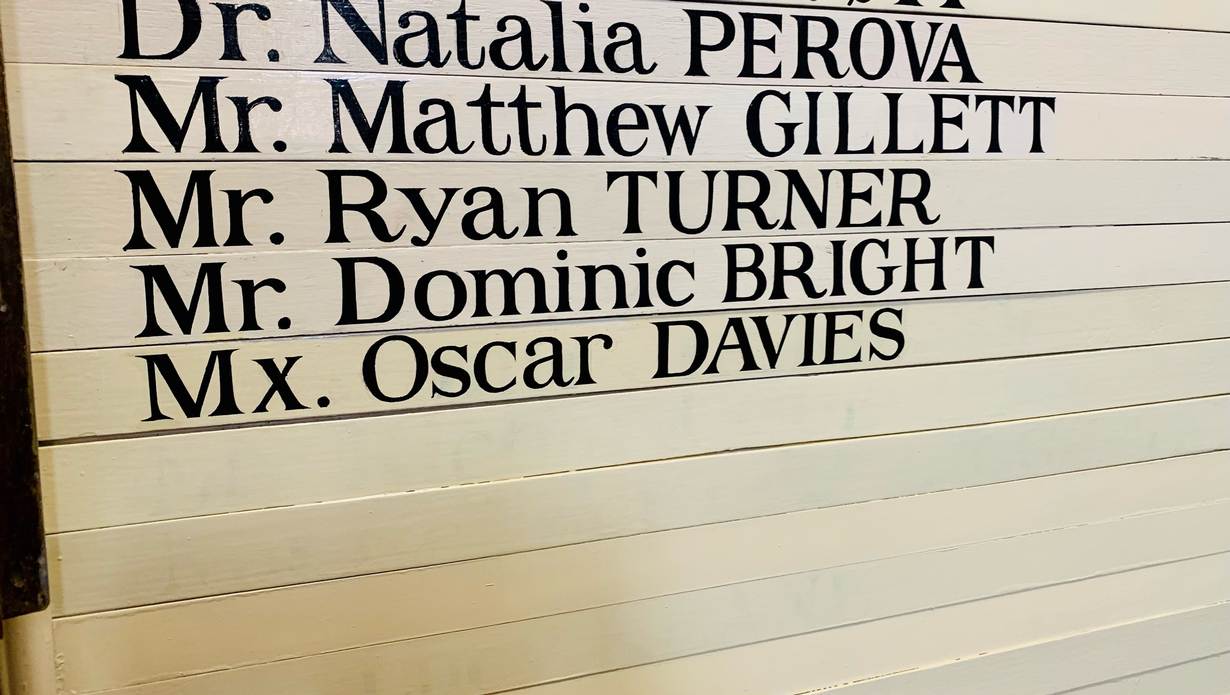 'DEBILITATING'
Around the world, about a dozen countries let people mark "X" instead of "M" or "F" on their passports, and during his election campaign last year, President Joe Biden pledged his support for the United States including a similar option.
In Britain, an activist's bid to secure a passport with an "X" will be heard at the Supreme Court later this year in a landmark case that could set a legal precedent for people like Davies who identify as neither male or female.
For now, the London-based lawyer said it was "debilitating" to find that "my non-binary identity doesn't exist on a legal document".
Davies first identified publicly as non-binary last year in a blog post about a legal ruling that extended protections against workplace discrimination to non-binary and "gender fluid gender identities".
"It's been very unproblematic, which I'm grateful for," said Davies, who has worked on commercial, employment, property and personal injury cases and runs an Instagram account called @nonbinarybarrister.
Davies is not Britain's only self-declared non-binary barrister, but may be the first to use the gender-neutral honorific "Mx" in professional life.
As a practising lawyer identifying openly as neither male or female, Davies hopes to help change attitudes: "I'd be kind of humbled to just let people be themselves and let them feel like the law is a sphere where you can be yourself.
Related stories:
U.S. lawmakers propose third gender option on passports
Intersex Austrian becomes first to get third-sex identity documents
Controversy as Tasmania makes gender optional on birth certificates
(Reporting by Rachel Savage @rachelmsavage; Editing by Helen Popper. Please credit the Thomson Reuters Foundation, the charitable arm of Thomson Reuters, that covers the lives of people around the world who struggle to live freely or fairly. Visit http://news.trust.org)
Openly is an initiative of the Thomson Reuters Foundation dedicated to impartial coverage of LGBT+ issues from around the world.
Our Standards: The Thomson Reuters Trust Principles.